Now internet users are growing fast with passage of every day. Especially majority of youth must aware from its importance. Behind this awareness smartphones plays a major role, because in past its not possible for every one to buy it. Now prices of these cell phones are going down because number of companies starts manufacturing with best features.  Due to this cause mostly Customers having Mobiles Phones and wants to use Internet directly from their smartphones but it can only possible when they makes the specific settings network to network. Manual GPRS/EDGE Settings for Mobilink(Jazz) and updated setting information about Telenor, Ufone, Warid and Zong. Each network having their own features and customer has decided their favorite network by taking care of these specifications . These Settings are much in demands as far as customer concerns because the Mobile users are increasing moment by moments.
These all mentioned network are working in Pakistan and now generation of this country is utilizing their services so every time they are waiting for further up gradations. At same time every network is upgraded their services specially they focuses upon maximizing their Internet Services through which they are targeting up coming generation. Here is the complete information about Manual GPRS/EDGE Settings for Mobilink as well as other Mobile Networks. Follow these instructions step by step and enjoy browsing.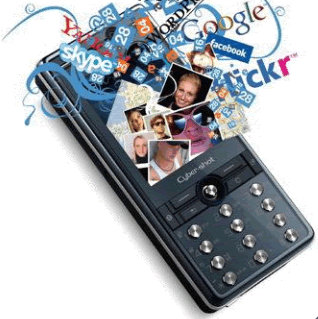 Mobilink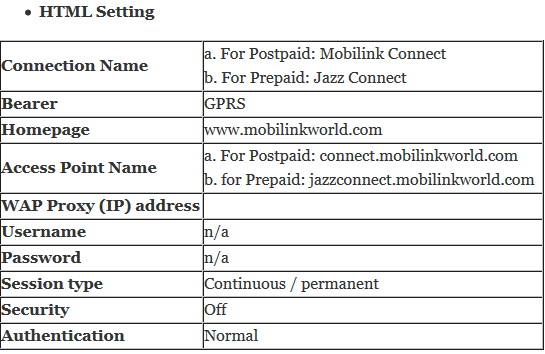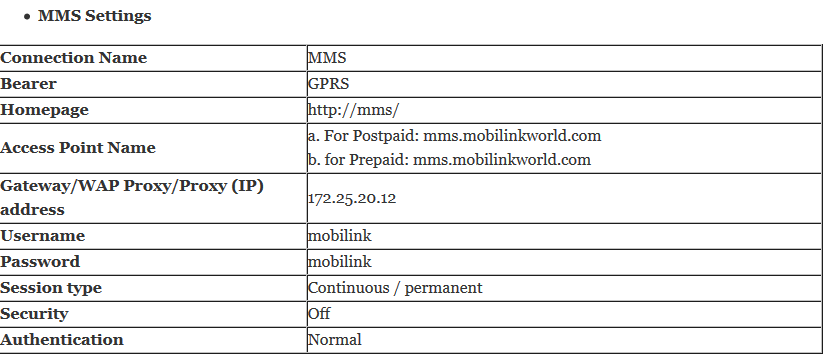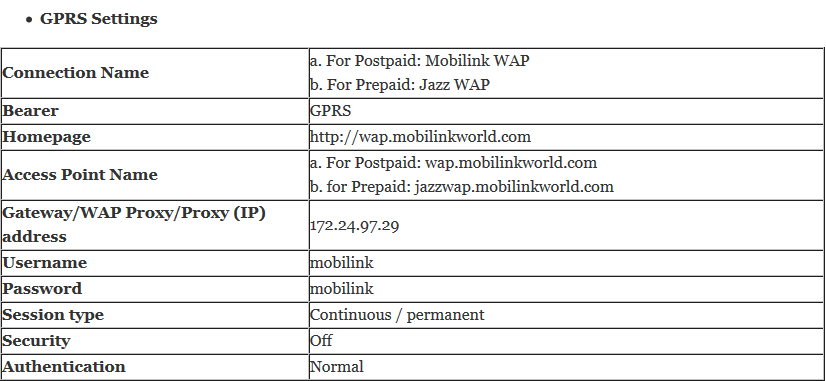 Telenor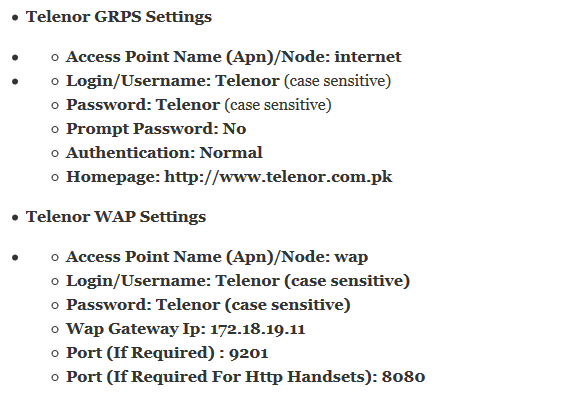 Ufone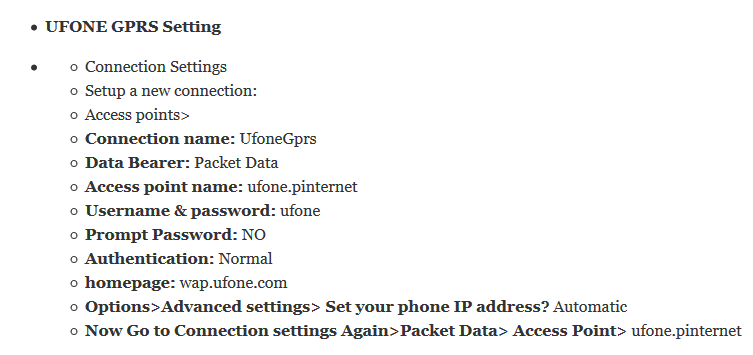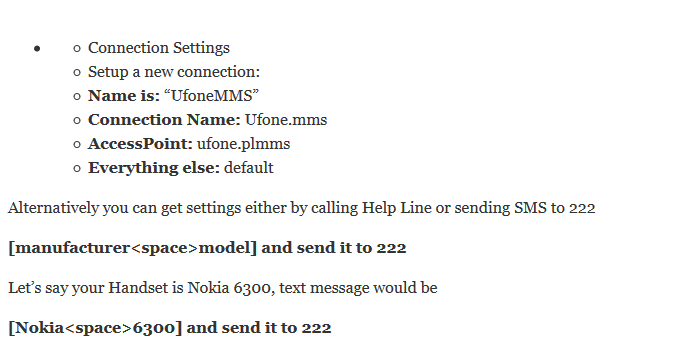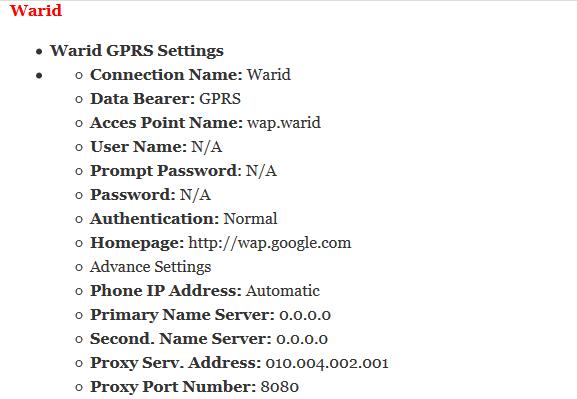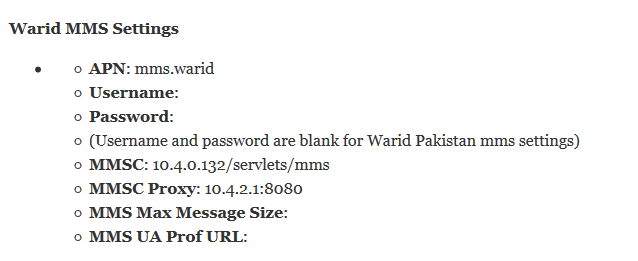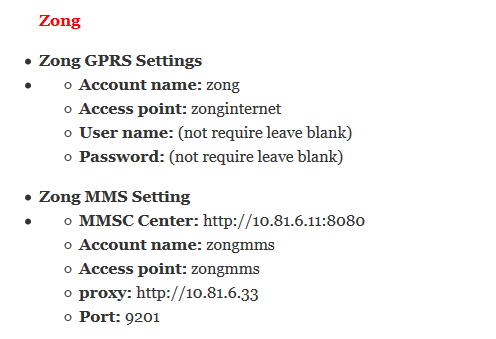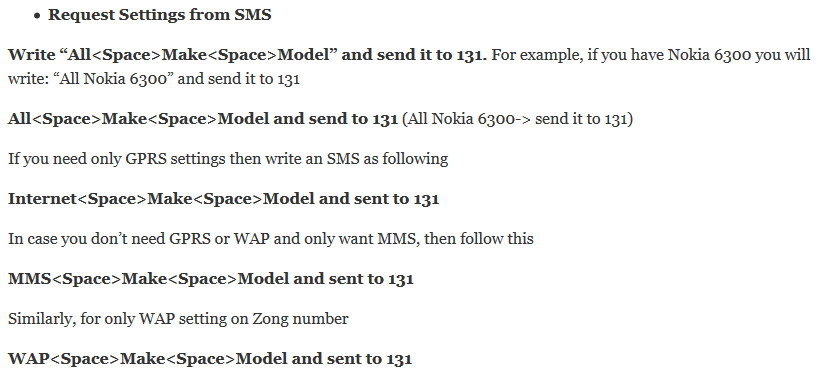 Step 2: One get setting information through SMS, this message will recive one must complete about instructions. Its necessary that one save the message that is in your inbox.
 Hopefully all of these instructions must help one to solve the related problem. In case if one face some different experience then must share in comment section. This will be really helpful for other, these changes are also updated at this page if they are mentioned.