Do you want to know about Nokia Lumia 520 price in Pakistan? Are you interested in knowing all its exciting features? Well if yes then you have probably arrived at the perfect place because in this article we will be highlighting all the facts and fun loving details about Nokia Lumia 520. Nokia has been known as one of the most wanted and one of the well known mobile companies in the whole world. This company has not just make big name in Pakistan but has also gained much reputation on international scale as well. Nokia has always lived up to the expectations of their lovers and fans by highlighting many stunning looking mobile models that have all the time witnessed with some thrilling features as well. In addition, they also offer their mobiles with the affordable market rates as well. This time Nokia has arrived in Pakistan with the big bang blast of their top stylish looking Nokia Lumia 520. This mobile has just taken away the hearts of the people in just one look because of its designing and screen resolution capacity. Let's have a quick look at some of its prominent features and price in Pakistan.
Price And Specifications Of Nokia Lumia 520 In Pakistan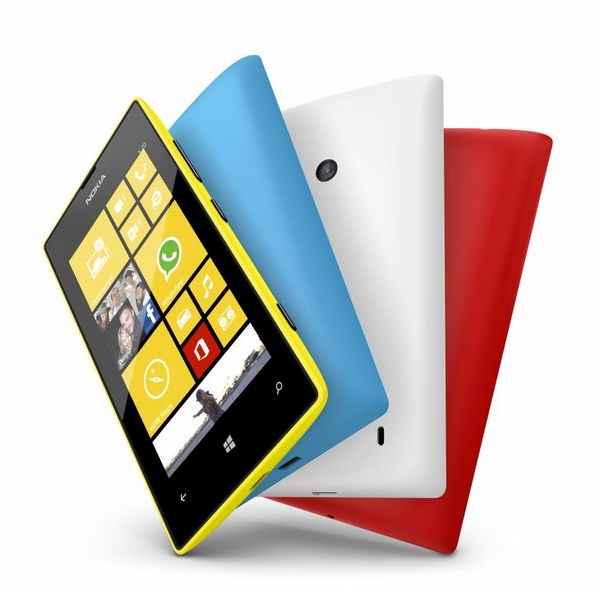 SPECIFICATIONS OF NOKIA LUMIA 520:
Nokia Lumia 520 has been covered with the 4.0 inches screen that is offering touch screen mode.
The weight of the mobile has been set with the weight of 124 grams.
The internal storage capacity of Nokia Lumia 520 is incredible that allows 8 GB and 512 MB RAM coverage.
It has been even equipped with the Wi-Fi system as well.
The camera of the mobile offers the customers with the rear camera that serves the users with the 2592/1844 mega pixels.
Nokia Lumia 520 has been accessible in wide range of color choices that includes red, white, black, yellow and cyan.
Stand up batter time of Nokia Lumia 520 is 360 hours, talk time capacity is 9 hours and music play system battery is almost 61 hours.
Some of the other features are MPS, Bluetooth, USB, Music Player, Internet facility, MMS, SMS, MSN Messenger and many other such applications as well.
Well this was all about Nokia Lumia 520. We hope that after discussing all such features you would be excited enough to get hold over this mobile. So just rush to the market now and get hold over it now.