In the Punjab Assembly recently a resolution passed to bans the use of Mobile Phones in School and Colleges. This resolution will be active so that to make sure about the rule of stop using Phones in the campuses all over the province. The initiator who present this resolution was Raheela Khadim Hussain, A PML-N MPA from Lahore and then was passed in the Assembly house. Provincial Assembly make a pressure on Punjab Government to make sure that boys and girls are restricted from using mobile phones in their schools and colleges. Raheela Khadim hussain said in the assembly that mobile phone is become a need for every one but our students remains busy in texting their friends and whatever during the classes so this is the main reason that they can't concentrate on their studies.
Adding some more Raheela hussain Told in front of all that there is already a law exists in the country regarding the ban of Mobile phones in all educational institute, but this law is not being implemented. she said that we should make sure that this law of stop using mobiles in Institutions is implemented at least in our province of Punjab.
Students from the urban areas specially use mobile phones more than the students of rural areas and they are also can be seen when they are utilizing SMS and cheap hourly call packages. This issue is still uncleared that from what date this law is being implemented in our educational institutions and yet there are no penalties announced that if a institution found that are not working on this law then what should it pays or etc.
Ban On using Mobile Phones In Schools  Colleges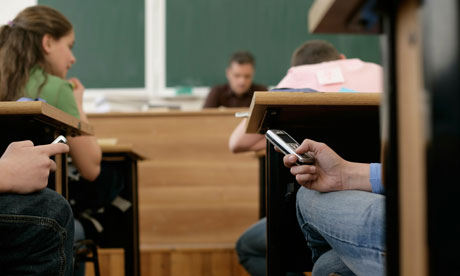 It is for the benefits of the youth so for the better future of the new generation of Pakistan Punjab and KPK Assemblies demanded federal government that government should ban night packages too but again this issue is not listen by the federal government yet.