Zong Flutter Package Introduces For Ladies, Through this Zong again back in the market changing its entire target market and targeted customers. This is the ultimate Daily Mobile Package having a bundle of Free SMS and voice minutes which are specially keep in mind for ladies but let me tell you one thing that men can also use this Flutter Package too without any shy. 75 free minutes and, 100 Free SMS and also the off-net free minutes, free call blocking services and many more in a single Zong Flutter Package down here are the details of this package so keep reading and know it all.
Zong Flutter Package For Ladies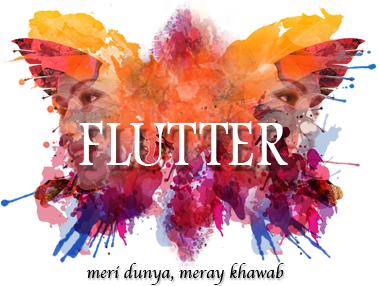 Package Details:
Zong to Zong will charge Rs. 1.2/minute + tax (per minute pulse)
Zong to other network will charge Rs. 1.2/minute + tax (per minute pulse)
SMS to any network will charge Rs. 0.8/SMS + tax
Happy Hour rate Rs. 5 + tax per hour daily (flexible hours) only for one hour
Zong Friends & Family Numbers call charges 5 dynamic numbers (usage based) OR top 5 F&F from existing list in case of migrations
Zong Friends & Family Rate is Rs. 0.35/minute + tax
MMSis in just Rs. 3/300KB
Use Mobile Internet in just Rs. 15/MB
This is not the end also Zong Flutter Package ladies , also gents can avail the Daily promotion Package offer which is available in just Rs. 4 per day. Here are the details
Flutter Daily Promotion:
Flutter daily promotion includes
75 free minutes
100 SMS
1 free Out Going Off-Net minute on 3 In Coming Off-Net minutes
Flutter Lounge
Call Block Service
Women specific gifts every month up to 500,000 through Lucky Draw
All the service you can get in just Rs. 4 per day
Subscription Process:
If you are the existing customer of zong then dial *369# to activate the Flutter Package.
All new female customers from 789 will have Flutter Package as their default package.
after dialing an SMS will be sent to you including text like
Welcome to World of Flutter. A special package for Women with 75 On-Net mins, 100 SMS, Call/SMS Block and Flutter Lounge Service every day & exciting [email protected]+t
Dear Customer! Keep on enjoying Flutter and stay tuned for much more. If you want to go back to your previous package reply with N.
The subscription and migration to this package will be FOC i.e. whenever customers want to avail this package they will not bear any charges for package transfer.
Terms & Conditions:
All the New Female customer activating through 789 will moved to the Zong Flutter Package
Existing customer can send SC to 369 if they want to avail the offering of Flutter package.
The conventional call charges of Flutter Package will be minute based.
Only 5 Fnf numbers can be added in this Package.
Customers migrating to Flutter package will have their F&F list unchanged for only top 5 F&F.
Customers using the Rescue Call balance will be charged as per Flutter Package tariffs.
Customers already subscribed to any bundle will be unsubscribed from existing bundle in case if they activate the Women Package.
Package is only for prepaid customers.
The Zong Flutter Package Introduces For Ladies Package will not be legible for International Roaming.