Every one builds his hopes through this election now Telenor Djuice Election Service Bundle Offer had introduced. Through Djuice Election Service Offer they try to make develop awareness in Pakistanis that your vote is only thing that change your circumstances. Through this they introduce really important offers that are really useful for their knowledge. As well as through this you get chance to chat with each other. You can also get chance for making new friendships. You can also get information of any constitution with total elections encyclopedia. You can also activate election news alerts along with its history. Another attractive offer is that you can also listen motivational songs of different parties. Through these songs you easily know about the motive of any party. Although on launching this offer they done couple of mistakes but overall it will useful for all those youngsters who participate first time in this election. This election service will activate by dialing *345*4447#. Per week of election service charges are Rs. 10 +t while per sms rate is  Rs. 0.10+tax only. So must take benefit from this offer.
Telenor Djuice Election Service Offer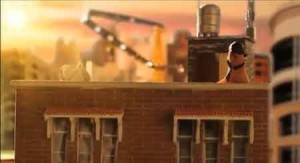 Telenor Djuice Election Service Offer is given there..
To activate this offer few terms and conditions are also apply. Among these the majors are that all Telenor users are not activate it for this you must be going to djuice package. Another important condition is that you can never use is personally this is an awareness offer so use it in right way. In order to communication with each other must use right language and religious attacks also banned in this offer. If one uses it in right way then it is one informative step for djuice customers. They introduce this offer with a marvelous song Angootha Chalay Ga and Shehzad Roy give his voice to this song that makes it more attractive.