QMobile has been very much popular and prominent in the local market in a very short time and that is all because of the economical price and very attractive and charming features which are being made available in the brands. The most common and highly rated problem which is being faced by the Q mobile users mostly is the firmware support offered officially and unofficially. The updates issued by company itself are almost negligible and also there are not any developers on internet working on the ROMs and Root process for the Android Smart phones offered by Q mobile.
The main issue arises when the mobile device is being required to either root, un-brick or at the same time required to have the ClockWorkMod recovery which is generally not available in the mobile device and is being required by the user to download it from external sources and then carry the wizard of installation. Q mobile A500 is among one of the Quad-core android mobile smart phones offered by the company. It came with strong specs like Quad core 1.2 GHz, Cortex A7 Chipset and 4.7 inch 720p HD display. It came with 4.2 Jellybean. Recently one the Developer from Pakistan has successfully developed a root package for this mobile through Root users can take great benefit
 CWM Recovery for QMobile Noir A500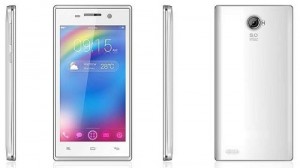 Before you put on the start to the below mentioned process make one thing clear that in some cases the process can go wrong, as our responses and our experts have approved and suggested this process but still in any unwanted mishap the administration of the website and its team will not be responsible for any damage or loss to the handset, so before starting make this thing sure that the user will be whole sole responsible for all the upcoming consequences.
Go to the Google play store from your mobile. Search and install" MTK Mobile Uncle Tools".
Download Custom Recovery for your mobile and extract the downloaded files in your PC.
Go to the extracted files where you will find a file named as "A900_cwmr_6.0.28_INCPAK.img". Connect your to PC via USB CABLE and transfer this File in SD card of your Phone.
Now go to App drawer of your phone and Run" MTK Mobile Uncle Tools" and select recovery update option.
Select "A900_cwmr_6.0.28_INCPAK.img" from your SD card and wait for the process to finish. After that your phone will have Root access with Custom Recovery Install. Enjoy It! And give us your feedback.