Children are always most precious relation for every parent. It's a dream of every parent that their kid look beautiful for they try to do everything that makes their child more attractive. Child Dress Designs in Pakistan 2015 for Baby Girl some new outfits are come under platform of number of brands as well as this time designer also launch some work in which they introduce some more innovations. With this in Pakistan Handmade dresses are also famous especially in summer women always prefer to wear some kind of handmade dresses. If one focus on baby girl dresses then in summer designs in lawn fabric is first choice to select. While in winter design of some paint and shirt is also suit on them. With all these frocks for baby girl are best to wear for party as well as for casual wear. For part fancy frocks are best option while for summer again frocks of cotton or lawn are best to wear. Further these frocks are divided in two parts.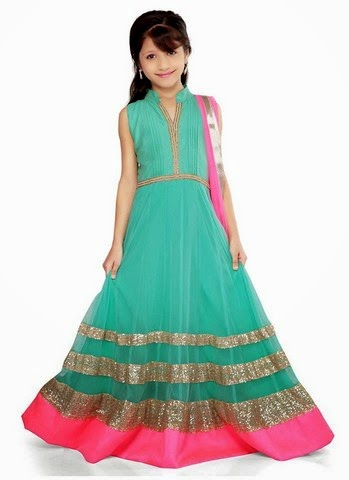 Mini Fancy Frocks: these frocks are short length frocks that end just above the knees. They are best choice for summer parties and weddings. In winters, there mini frocks can be worm with tights or jeans. They can be paired with ankle shoes to get a trendier look. They can also be worn in casual family dinners with light accessories. Some little girls do not like the maxi flares because they are a bit difficult to carry and the girls find them hurdle.
Handmade Frocks: the handmade frocks are also getting popular among the kids. These frocks are usually made in traditional styles with embellishment of stones, shiny threads, motifs, mirrors, tassels and tilla and kera embroidery. They are less empensive than the readymade fancy frocks and are worn by little girls on weddings with great excitement.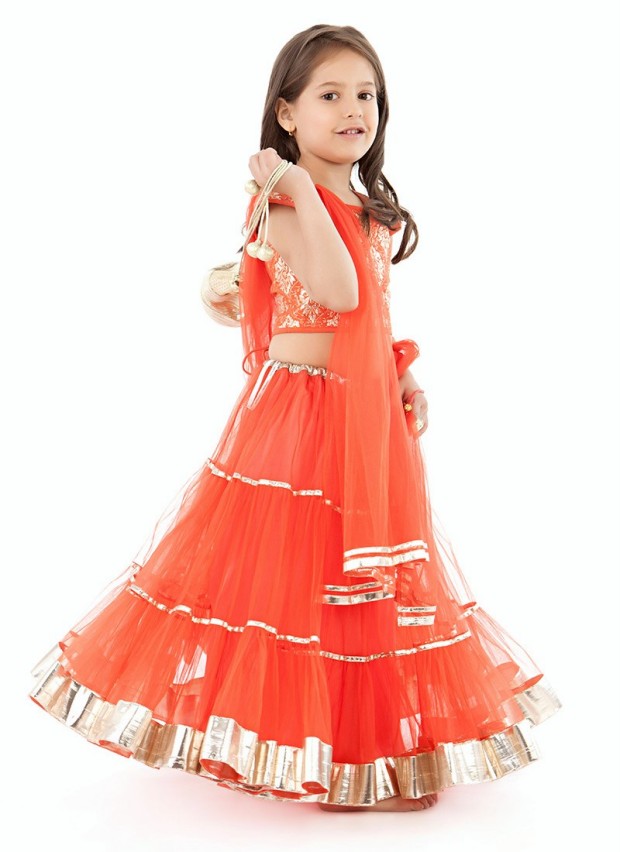 For Baby Girl, there are colored kurtas with white shalwars. The printed strips add a sonly effect to the little child Kameez. The collar or round necklines are embellished with thin line of decent intricate embroideries. There are also same colors in Shalwar Kameez. The baby girl look like little princess by wearing these traditional Shalwar Kameez on Eids and weddings especially on Mehndi function. Thus Shalwar Kameez is both comfortable and trendy to wear for the child. Thus buy Child Dress Designs in Pakistan 2015 for Baby Girl with your princess as early as possible. These dresses design are best to see in pictures gallery.