In Asian countries on wedding occasions, mehndi application is a beautiful tradition especially for Pakistani brides. Different kinds of bridal mehndi designs are made according to the area which has its own design and beauty. To make this more beautiful this year in 2016 they were again update. Then it depends in interest that whether one likes to apply simple or glitter designs. On this occasion brides apply it on the hand, fingers, arms and feet. Such kinds of applications are highly admirable in Pakistan on these special occasions. In short this is a important of bridal preparation for this memorable day.
As mehndi is important function of wedding ceremony, but few year ago girl arrange whole things at home. At that time they apply different design on each other hands. And a expert among them is choose for the design of bridal hands. Now this time is going away, because experts has done a lot of work on it. Even now couple of institutes also offer some diploma programs on its designing. Now parlors also gives its services so for Pakistani Bridal this is best chance to apply best mehndi designs on hand or feet during 2016.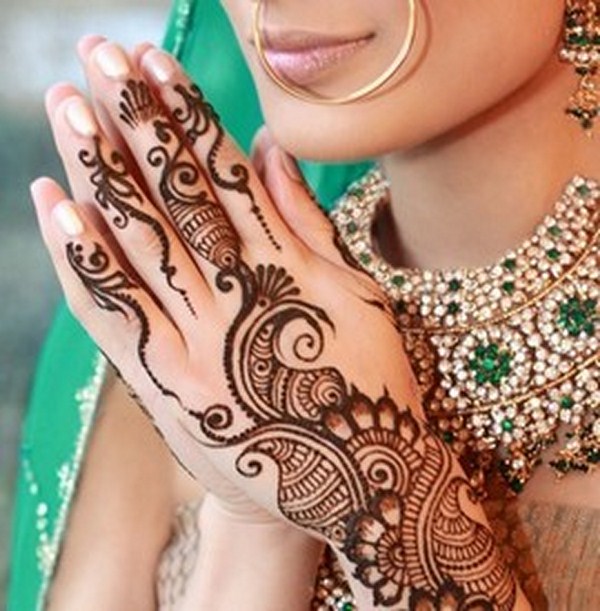 "Designs"
Flowers always look lovable in every pattern. In the same way floral patterns are heavily used in mehndi designs such as for filling and shading. When floral patterns are adorned with shimmers or glitters enhance the beauty of hands and would be great choice for bridals.
Simple and sleek designs such as a big dot in the center of the palm or a figure at the back of the center and covering figure tips with mehndi would be great on important occasions like nikkah, wedding. These simpler patterns give a decent and delicate look to hands.
Arabic design patterns have a very distinctive look as these patterns mainly include flowers, veins, leaves etc. The application of these patterns is very easy and employs very small amount of mehndi thus got dried easily too and perfect option for dholkis.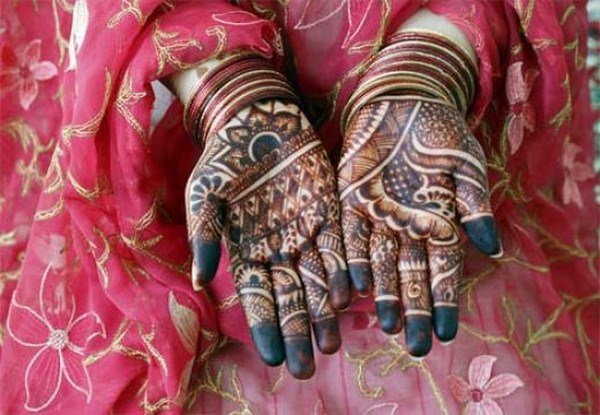 Pictures:
Traditionally its colors is red but now multiple new colors are also introducing. This improvement also enhancing its attraction. Now new methods are also introduce through which now they are also easy to remove. So after this now brides can get chance to swap on after other. While this is also gives option to foe new design for every day of wedding.