This is a night in which fortunes and lives, in fact each and everything is recorded of the coming year. This is also a night of mercy. This comes in the middle of the Sha'ban. In every Islamic year this holy night comes almost 15 days before the start of the Ramadan. This holy night starts when the sunset on the 14th of the Sha'ban i.e. after the Margib prayer and ended up at dawn on the 15th Sha'ban. In this night Muslims tries to seek the mercy and forgiveness from Allah and apologize on their sins. In Pakistan the date for Shab e Barat 2016 is 16 MAY while prayers and dua with Namaz ka Tarika Niyat is also in below section of this article.
It is also believed that in this Holy night besides from recording the lives and deeds, the deeds chapter of the past year became closed and persevered for the day of resurrection. In addition, all the things and deeds that will happen in the next year are planned in this night. The name of the people who will came into this world and name of those people who will die in the next month. Thus, every single thing is documented on this night.
Date in Pakistan: 16 MAY
Namaz ka Tarika Niyat: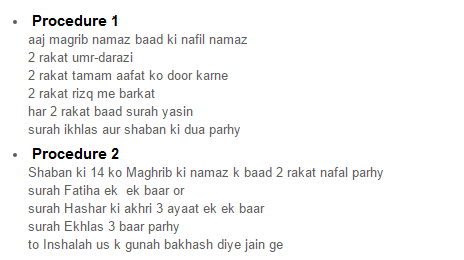 Above procedure source:

Holy Prophet (Peace Be Upon Him) has emphasized this holy month by saying 'My Month'. Hence, the believers of Muhammad can realize the importance of this month and should do worship according to this. Besides Ramadan, Holy Prophet (Peace Be Upon Him) used to fast more than the other months. In one hadith its mention that 

Muslims from across the world offer special prayers and ziker to establish a strong relation with ALLAH.
Dua: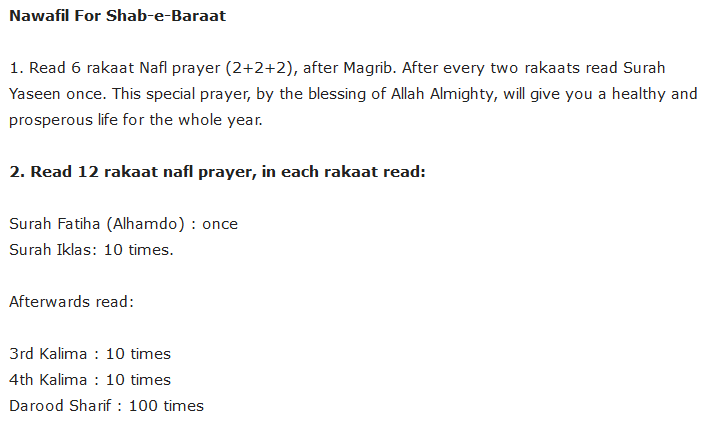 The companions of 
also laid emphasis on this blessed night. Hazarat Ali narrated that  

This hadith depicts that Allah never forgets His people, He remember his people more than people remember him. Even, He asks for needs of the people during this auspicious night. This hadith also states that during the night and day we should remember him as much as possible.
Prayers: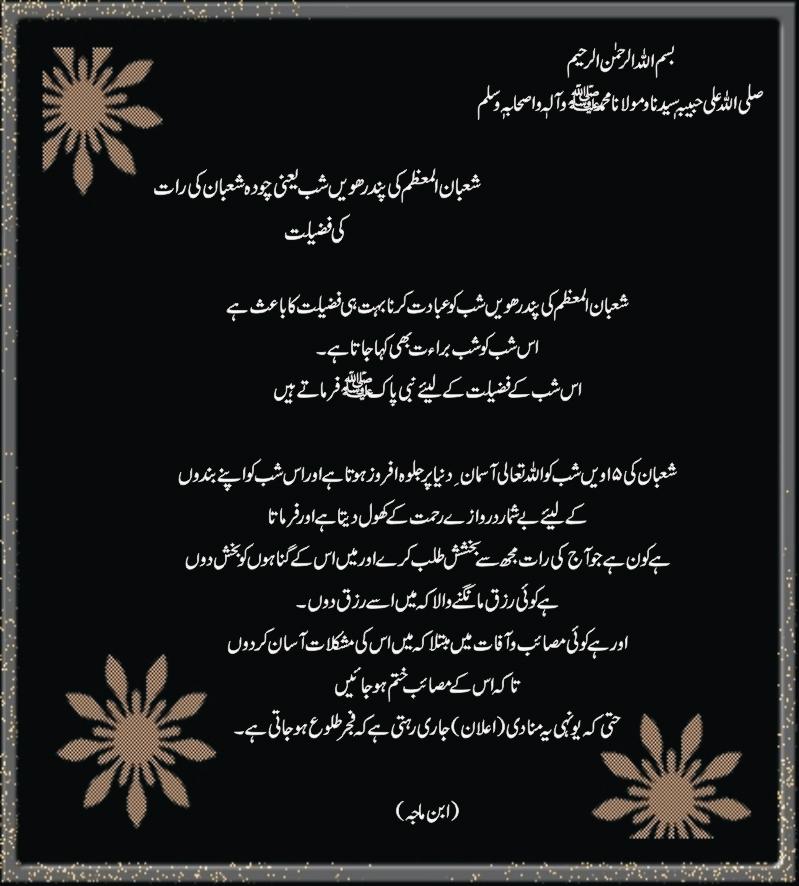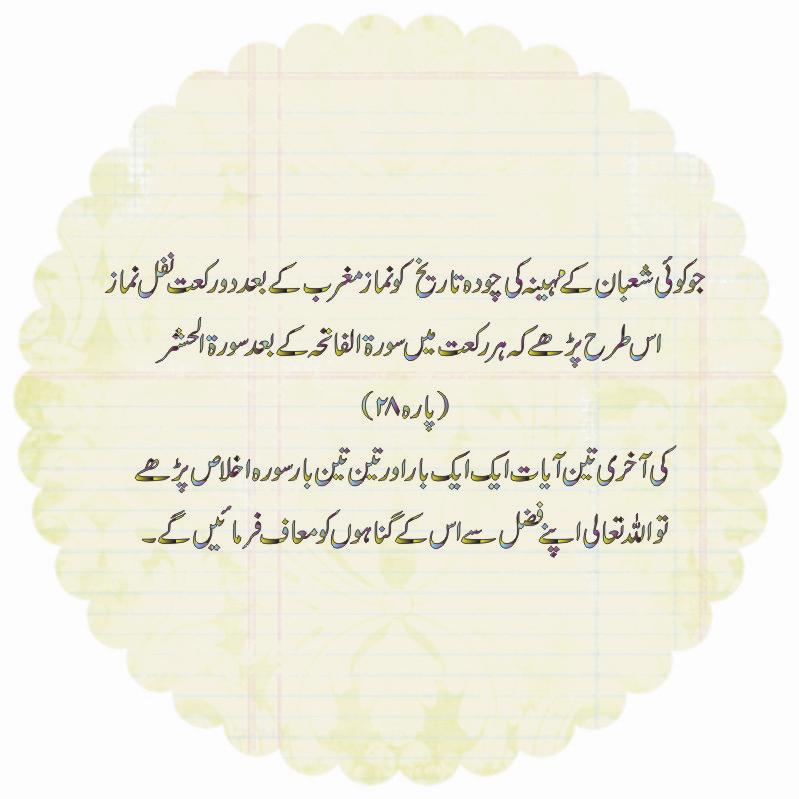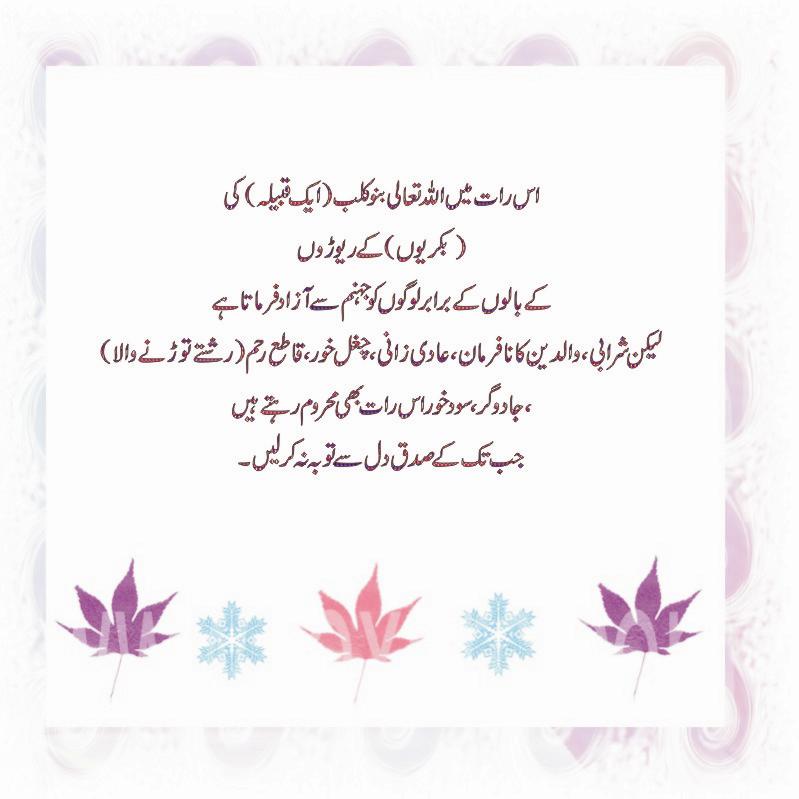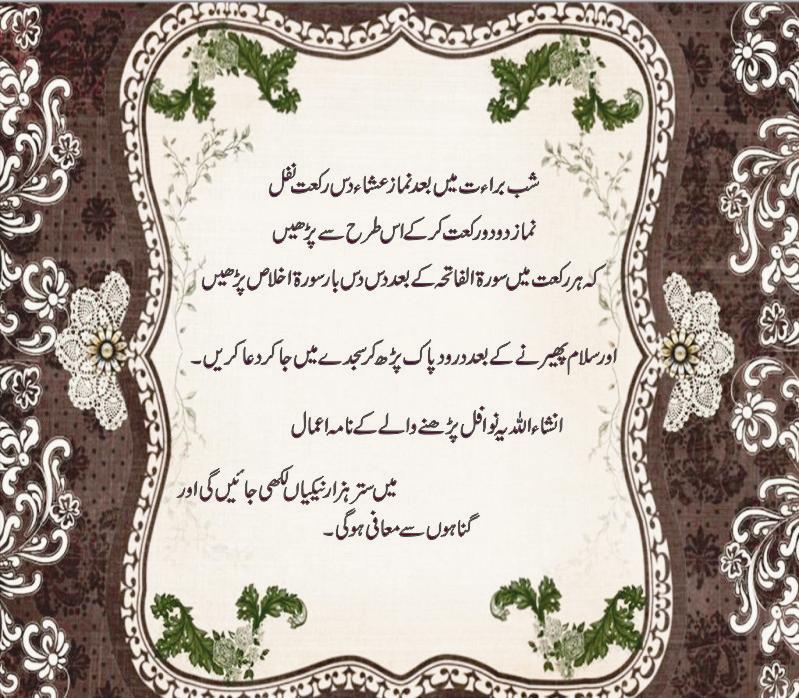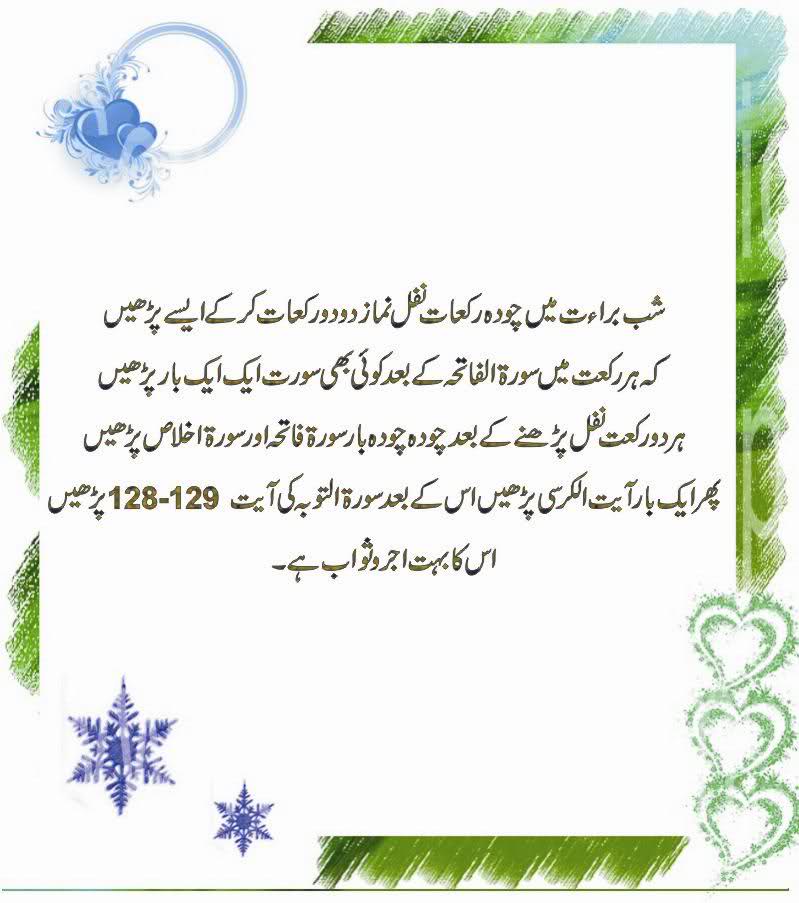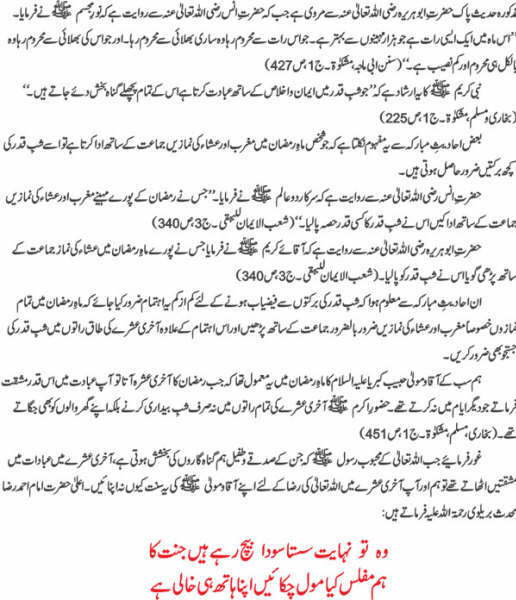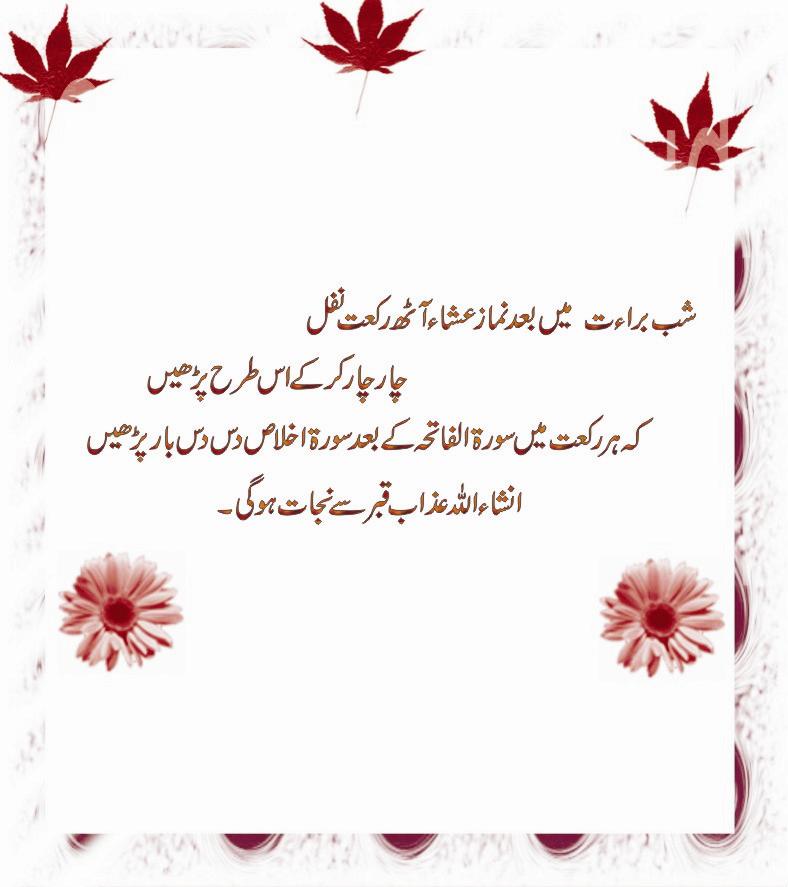 Imam Nawawi cited in Kitab al-Umm that Allah has gifted five holy nights in which prayer is never rejected always answered among these nights Shab-e-Baraat is one of them. This is also known as Laylatun Nisf min Sa'ban or Laylatul Baraah. In Persian language, the word Shab means night and the Baraat means assignment or commission. So, its complete meaning is a night of assignment or commission. This above all is the related info of Shab e Barat Prayers Dua Namaz ka Tarika and Niyat, as mentioned earlier that its come on Date 16 May 2016 in Pakistan.
This is one of the bountiful and blessed nights. Allah almighty bestows his countless blessings on us. So, as a Muslim we must spent this night by remembering the Allah and by asking his mercy upon us. During the day, people should keep fast to gain much reward and to please the Allah.