As Pakistan is an agriculture country and most of its economy is depends on this sector. The most important machinery that is need of every farmer is a Tractor. Price of Massey Ferguson Tractor in Pakistan of 240 385 260 and 375 horsepower are tries to summarize at this place. These are updated as well for new vehicles that are changing with arrival of every next model. According to usage and condition of land it further divides in multiple horse powers. Now it's assembling is also finalize in Pakistan under platform of Millat Group. Their assembling plants production ratio is greater than any other company in Pakistan. With passage of time they update their assembling system according to which now latest technology is used in it. This is best vehicle in this country that must full fill every requirement of the farmer. Due to best performances this company wins multiple awards that are
Two Times Best Corporate Award
Top Company for Two Years
Market Leader for A Year
In recent years if one overviews its finical report then in 2015 and 2014 its selling ratio is going down. This is due
Crisis in Agriculture Sector
Impose of Additional Tax that Increase final Price
Due to these taxes prices is going too much high form couple of year that is going out of range. With all of this government not announce any scheme that gives benefit to farmer community. Due to these whole reason price is going up and selling ratio is going down.
Recent Prices:
"MF-240(50 hp) Price is: Rs 698,000 Increase from Rs 635,000 by adding 10 percent Tax"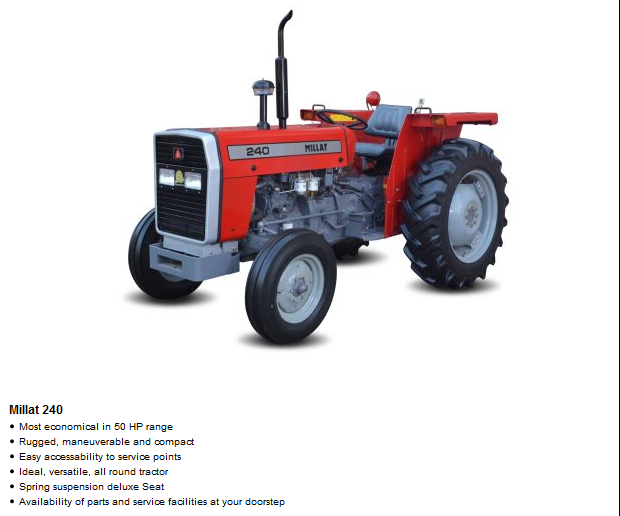 "New price of MF-260(60hp) is: Rs 775,500 after adding tax from Rs 705,000"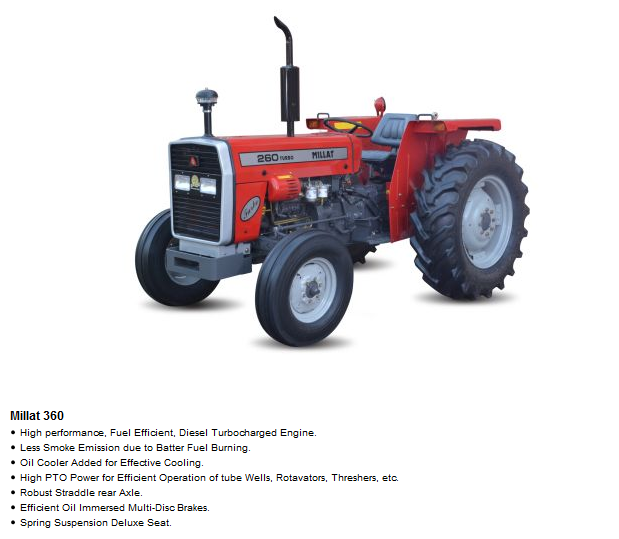 "New Price of Mf-375(75hp) is: Rs 1,016400"
"MF-385(85hp) Price: Rs 1,311,900"
MF-385 4 WD (85hp) Price Has Been now Changed: Rs 1,686,300 that is going up from Rs 1,533,000 by adding tax
Now PM announce a Package for all farmers after this now little bit prices are also going down and its selling rate is also going up at end of 2015 as well same is expected in 2016. This company always try to do best for this country, now their two new model are also expected to launch in next year equipped with advance technology, as well by taking care of farmers.