Advance Balance Loan On Ufone, Mobilink Jazz, Zong, Warid and Telenor Djuice there procedure and name of the loan services everything is available on this page so there is no need to go here and there for searching on this topic. Noe a days there are 5 companies working in Pakistan and giving their services to the people of Pakistan so that they can stay in touch with thier relatives and loved ones. But what if you want to talk to your loved ones and you do not have balance in your mobile set?. For this purpose every company whether it is Ufone, Mobilink Jazz, Zong, Warid or Telenor Djuice offering some amount to their customers because it time of very tough competition if any company stay back in competition than it will automatically demolished.  Every company is providing advance loan bu name of that advance are different from company to company and also the way to demand that advance and price offer in advance is also different of every company for example Ufone offer Rs.15 as advance on the other hand jazz just offer Rs. 5 as advance.
Advance Balance Loan On Ufone, Jazz, Zong, Warid and Telenor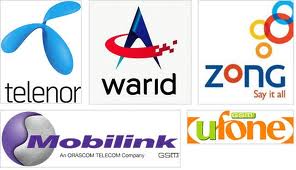 How To Get Jazz Advance Balance:
Jazz use the Name of this service Jazz Advance and its give Rs.5 as advance
To avail Jazz Advance call 123 from your Jazz connection and press 6.
How To Get Ufone Advance Balance:
Ufone use the name of this service Uloan and its Give Rs.15 ad advance.
Simply Dial *456# from your Ufone and get Rs.15/ – advance balance.
How To Get Telenor Advance Balance:
Telenor Use the name of this service Auto Advance and its give you Rs.3/- as advance. You don't need to get this advance balance its auto get Rs.3/- as advance when you are calling someone and you balance get finished
How To Get Zong Advance Balance:
Zong Use the name of this service Zong Rescue and its give different amount depends on your usage of last month.4 to 45 Rs.
Simply Send and empty SMS to 911 and you will get advance balance of Zong.
How To Get Warid Advance Balance:
To get Warid advance balance Go to <write message> then type AB and send to 7676. You will get advance balance on your Warid number.
Rs: 12 will be added to your account. Service charges are Rs: 2 + tax