NA 149 Multan Result 2014 By Election Updates bye election will come here as polling is going forward from every polling station. NA-149 is becomes more popular with respect to election and election of this constituency will be held on 16 October, 2014 according to the schedule that's given by the ECP (Election Commission of Pakistan). There is a lot of resources said there is very strong contest among candidates that's participating in this election. There are eighteen candidates participating in this election and mostly candidates participating as independent candidates but some of candidates behind the scene supported by the other political parties. Some resources said that very tough contest between Malik Aamir Dogar and Makhdoom Javid Hashmi. Dr. Javad Ahmed Siddiqi nominated by the Pakistan People's Party and all other candidates are independent but PTI (Pakistan Tehreeq Insaf ) has been announced to fully support of Malik Aamir Dogar and on the other side political party PML (N) and now working as government of Pakistan is believed to be of Makhdoom Javid Hashmi in this election. After the resigned of PTI president Mahdoom Javed Hashmi the government of Pakistan decided to support of that persona but don't announced officially likes other political party PTI.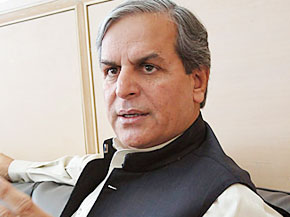 Makhdoom Javid Hashmi Votes: ?
Dr. Javad Ahmed Siddiqi Votes: ?
Malik Aamir Dogar Votes: ?
NA-149 Multan election result will be announced after the completion of election and all people of Pakistan and also live on different abroad countries should keep stay touch with our website for latest updates and result related to this constituency of Multan. Election commission of Pakistan is organized and managed this election with honest and truly manners and proves that they becomes no any mistake in this election that's making in past election of May, 2013. ECP is proved all security on all polling stations that does insure free from rigging in election of this constituency. Some strong sources said ECP has been requested to appointed rangers in this constituency that's protect against any mishaps during election of NA-149 in Multan. According to By Election Updates  all things are going fine in NA 149 Multan Result 2014 as any news will come it will must update about this election.