With every passage of time technology improvements are come that also makes ease in our daily life. Through these innovations numbers of major activities are going easier. Its best example is automatic Chapati maker whom Rotimatic Roti making machine price in Pakistan. Although these machines are not available at stores but one has option to gives its online order. Through this online services this machine is provide you at your door step. But if one get it at home then it's also important to knows that how its work. Here we try to gives some tips of its using that must help one to use it.
In this machine three chambers are available at top of the machine that is divides as:
One for Flour
Second for Water
Third for Oil
At start just fills these chamber with all of these required things. Then on machine there is option available that how much roti you need. Enter required number of rotis after which according to this command process is start to mixing up this raw material. Moving towards the maximum range then at same time one can order 20 pieces of roti.
After giving command that how much roti one need to get then process will start. Automatically all qualities are add in it and within given time counted number of pieces are going to come from lower portion that is especially makes to get given piece out from it.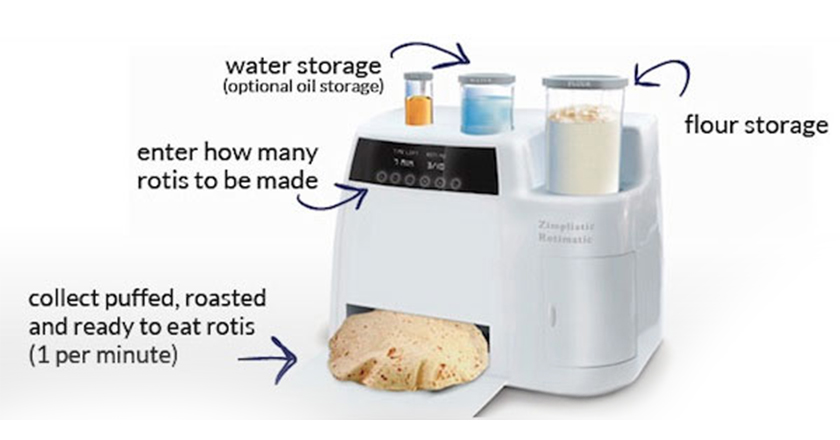 Moving to original problem that is aimed to discuss here is Roti Making Machine Price in Pakistan:
As given above that till it is not available at local stores so is order to get it one need to gives it order online. So if one gets it at door step then one must pay its price in dollars that are $599.
This price is quite high; this is because locally its manufacturing is not starts. As its manufacturing is starts in Pakistan then price must goes down.  Hopefully soon its starts in Pakistan after which its availability is going easy at local stores.