It's good to see that the new KPK government carried on those existing scheme that provides benefits to ordinary people. Sehat Sahulat Program is one of the best initiatives that previous KPK govt taken for the purpose of health. Recently, the present administration decides to spread this program for the needy people of FATA and Islamabad too. So it's necessary for all desired applicants that they can download Sehat Insaf Card registration form online and submit this application to become part of KPK Sehat Sahulat Program.  Furthermore, this scheme is only for needy patients, so if one will afford the hospital expense then don't apply for it. Yet, limited numbers of cards are available, so make sure to apply for it, as soon as possible.
Sehat Insaf Card Registration Form:
Yet the online application form download option for Sehat Insaf Card is not available. One must need to visit the collaborated hospitals of KPK Sehat Sahulat Program.
Number:
Benefits of Sehat Insaf Card:
A family has this Card can get medical facilities up to a handsome amount of 540,000.
In case of hospital admission, treatment limit up to 30,000 rupees limit will give to every patient.
At the discharge time, 250 rupees will issue for the patient for the upcoming three days.
In case of death, 10,000 rupees will release for the family of the patient.
In pregnancy cases, 1,000 rupees will give to the patient at the time of discharge.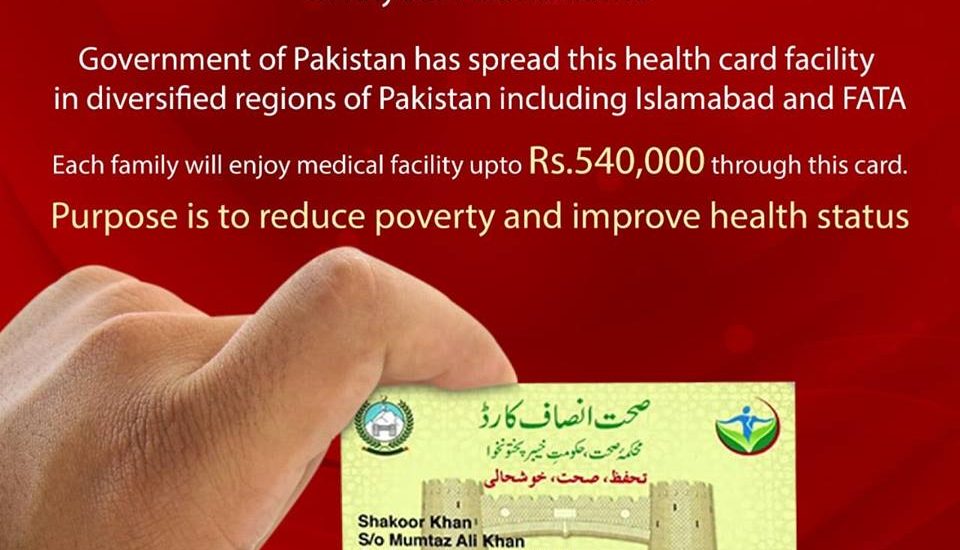 Right now, officials of this scheme are trying to improve the check and balance on the eligibility process. Just for the purpose that these benefits will go to the needy ones.
As its clear that poverty and health are directly connected to each other, so hopefully this program will help to reduce the poverty rate. Hopefully, in upcoming months some more beneficial facilities will add up in this program. Furthermore, it's also the responsibility of the provincial government that they extend this program to all over Pakistan. If they will get success to spread it in the entire country, then this will be their massive achievement. Hopefully, they will do it.