This Islamic State in Iraq and Syria (or ISIS) also known as the DAESH, it is a jihadist terrorist group which is active in Iraq and Syria, it has an estimate of 20,000-31,500 fighters, it has many affiliated groups that have been operating in other countries too like in Libya and Nigeria. Here we will let you know about who are daesh terrorists group in Iraq and also daesh ISIS history in Urdu. Abu Bakr al-Baghdadi- ISIS Leader: So, who are daesh terrorists group in Iraq, in 2014, we saw that Daesh seized a turf in Syria and Iraq and also declared the territory right under their control; they declared to be the rulers of this sovereign state and created a new Caliphate right under the leadership of this leader named by Abu Bakr al-Baghdadi. It was also seen that all the local jihadist bands in the Yemen, Saudi Arabia and also in the Sinai, Khorasan, in the Afghanistan, Pakistan, local jihadist bands in the Libya and Algeria, they have also sworn allegiance to this Caliphate. This Nigeria's Boko Haram group has also supported Abu Bakr al-Baghdadi and accepted DAESH as a part of the Islamic State.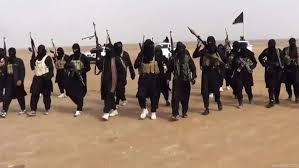 From Where The Financing Come?
Daesh has been making approximately $2 million a day from the stolen oil wells , they also looted at least $400 million in cash , it also overran the Bank of Mosul, this group has also collected seven figure ransoms, it did the trafficking of women and children.
They Are Expelled from Al Qaeda:
This Daesh was expelled by al-Qaeda in April 2013 because of the intense kind of brutality toward civilians. It was also because of the murder of al Qaeda representatives that this group Daesh was disowned. In 2014, local al-Nusra militia also carried out joint operations with this daesh group but later on it was proved that it was the propaganda by Daesh.
The Intervention Of U.S:
It is this Obama administration that has been conducting air strikes on Daesh, it was done first in Iraq and then heading over to Syria. US airstrikes has now decreased the output of this group. America has been receiving the assistance from Australia, Canada, and also from Britain. So, this was about the daesh ISIS history. We will keep you posted more about the progress and happenings of this beheading group of Daesh