United Mobile is a mobile company who is design new technology based mobiles. Octa Core Procesor Voice X5 is also a new technology based mobile. Up to now many other mobile companies built dual core, quadcore processor but this mobile company design a new mobile of octa core processor.If we take an example of United mobile, united mobile built 1.2 GHz dual core,voice Xtreme V60 Quadcore but now united mobile company is going to launch a new technology of octacore processor. The plus point of this mobile is that it is octacore technology and this is the main thing which will make it different from other mobiles. United Mobile Octa Core Processor Voice X5 has 5 inch screen display.it is android based technology and using 2GB RAM. It can support upto 32 GB external memory. There is also facility of Bluetooth, WiFi audio player,video player.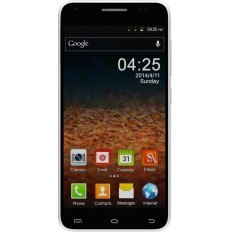 There are two cameras back camera as well as front camera. The internet facility is also available. The dimensions of this mobile are that it is 141mm in length, 69.3 mm wide and 8.7 mm thick. The main features of this latest and wonderful technology are given below:
Specifications
1) use technology of Android 4.2
2)5- inch of display screen
3)  Camera of 13 megapixels
4)  Battery timing of 2000mAh
5)  Processor of 1.4 GHz octacore
6)  Facility of dual sim is available
7) Black in color
8) FM radio fecility is also available
9)  Wi Fi 802.11 facility is also available
Price:
The price of United Mobile Octa Core Processor voice X5 is Rs. 39,000 only
Warranty:
It is available in market now with warranty of one year.
Color:
Currently it is available in market in white black color but soon it will also come in market in black color.
All the above mentioned specification of this new technology will make this mobile different from others. All the features are good but the battery timing is most important. and also its price is less if we compare it with its specifications. So in short it is best for use. It is going to beat the other mobiles which are available in market.