Many people often complain that their skin gets rough and dry during the winter season and that's not a new thing because due to the tremendous cold environment the skin normally starts feeling rough and wrinkles also appears but this dryness can even get stopped by taking the proper care of your skin. In this article we are highlighting some of the significant tips for those people who are facing the dry skin problem during winter season.
Dry Skin Care In Winter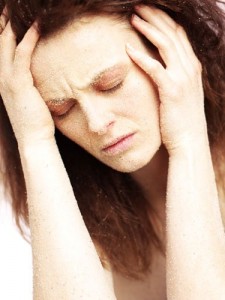 Firstly most important tip would be the application of perfect moisturizers for the skin and among this list we never forget to mention the name of Cynergy TK, Manuka oil and Jojoba oil. All three of them serve the skin cells with extra proteins that help them in increasing their growth for protecting the skin from being drying and give a pleasant touch for the skin.
Moreover, if you want to wake up early in the morning with soft skin mode then starts using soft pillows under your face because it will help the skin to remain in one tone throughout the whole night.
Thirdly try to take normal warm bath during the winter because excessive hot bath will begin weakening the skin cells and at last they get damaged.
 Additionally, apart from taking care the skin it is also essential that you change your daily routine for giving some time to the skin as well. Following are some of the eminent guideline for the new beginners of dry skin during the winter phase.  
Firstly make the habit of washing the face with best face wash almost thrice a day or you can even use the moisturizer for more cleanliness.
Sometimes the coldness increases so much that it badly affects the skin at any cost and for that reason you can use a face scarf for covering the face for saving the skin from arriving coldness.
Thirdly try to make the habit of using the scrubs that also performs the functions of exfoliation during winter and helps in increasing the foundation of the skin cells in much huge quantity. 
Finally, always make the habit of using some face creams or face lotion during the winter and whenever you go outside because sometimes when you have remain outside for maximum hours then you can't wash the face so in such situations face creams fulfill their need.
 At the end we are sure that the dry skin people would certainly follow the tips and they will take proper care of their skin in winter and summer season as well.