Finally wait is over for all those ladies, who are looking for some new prints in winter shopping. Because, now for 2017-18 season Kayseria has unlocked their winter collection. Entire catalogue of dresses with price range is now accessible via online or at outlet. Kayseria is undoubtedly one of the favorite and loveable clothing brands of Pakistan fashion market. Rumors are that, in past this brand served the public under the supervision of clothing brand of Bareeze. But now it's sure, that they are working with their own brand identity. Each year Kayseria grasped the attentiveness of maximum women with their beautiful and stunning looking clothes collections. This time as the cold weather is about to arrive soon so this brand is yet again back with their winter outfits.
The whole combination of design has been quite exciting and interesting for women that would definitely make them look as trendy and up-to-the-minute even in the winter time of year. Additionally, the color scheme has been happily pleasant looking and decent. Moreover, the entire collection has been filled with the chic collection of shalwar kameez, long shirts, A line shirts and long kurtis.
In addition, the dresses have been equipped with the well turned out pattern designs that has finished the entire range even extra dazzling. The outfits can suitable be worn out as the perfect and ideal alternative on all the party events and social get together function and gatherings.
All the collection has been hit down in the outlets of Kayseria at Lahore, Karachi, Faisalabad, Gujranwala, Islamabad, Peshawar, Multan, Bahawalpur, and Wah Cant and others to. Well if you are interested to be familiar with more details on the subject of the collection then you can just get hold over the brand all through the below mentioned contact number:
Phone Number:  0322-4698448
Single Photo: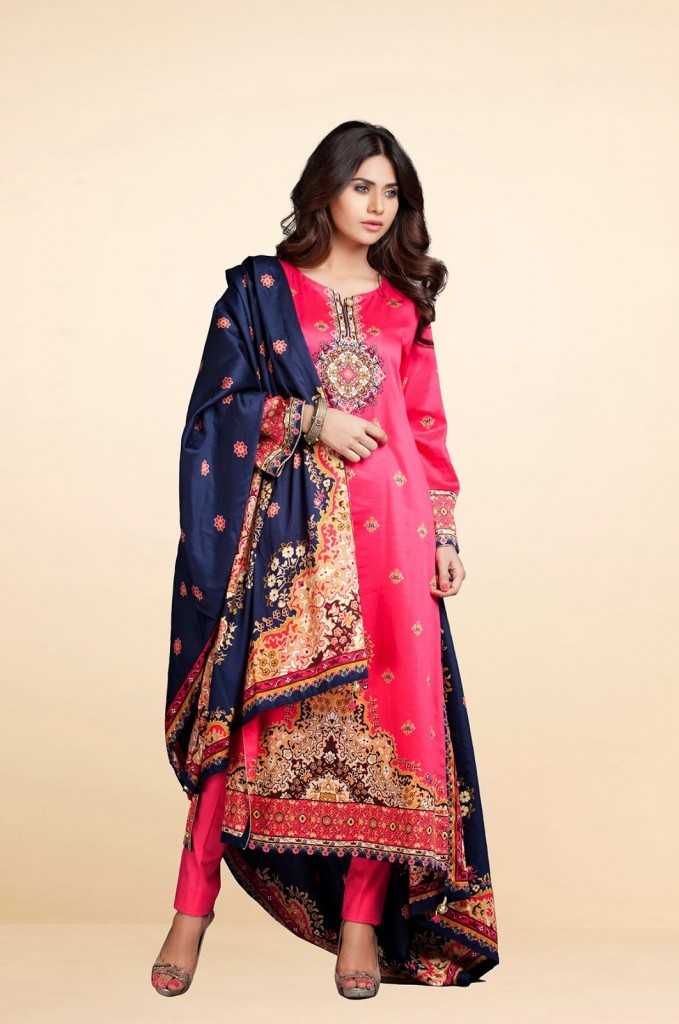 Catalogue Images Collection:
Price: These outfits are ranging in between 3000/–  to 15000/– Rupees, on bases of prints and work.
So all the women out there just get ready and hold your purses because Kayseria winter collection 2017-2018 has all arrived in the market and we are sure that your purse would resist you to purchase the dresses. Because with passage of time some of prints will go short. So in order to stay away from any trouble, visit as soon as you can manage.