In this article we will be discussing bedroom decoration ideas or designs for married couples. When a newly married couple gets knotted into any relationship they always desire to have every single thing as fresh looking and gorgeous around them and for that reason they always desire to make their bedroom as catchier and attractive looking for others. There are many things that have to be kept in mind concerning the decoration of the bedroom i.e. pain coloring, styling, curtain designs and so many other versions as well. Let's have a look at some of the main guidelines that have to be kept in mind for embellishing the bedroom of the married couples.
Bedroom Decorating Ideas/Designs For Married Couples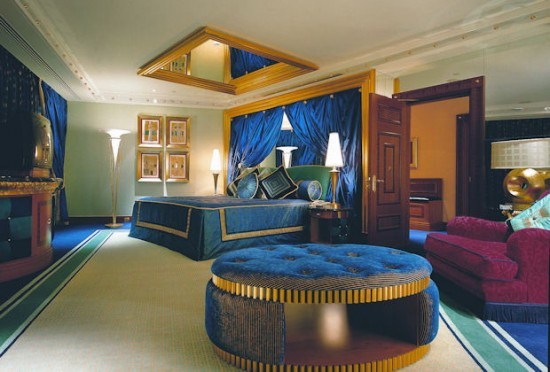 There are many couples that favor a lot decorating their bedroom with the candles that give a source of affection during the night time. But make sure that such decorations do not exist for long time period. Besides making the use of candles the person should try to get stick with some brighter colored lights that would be much perfect alternative for making the whole bedroom as striking ones.
In addition, as regard the color schemes have been concerned then try to make the bedroom fill with the soft colors. Just avoid making the use of the pink and brown colors because at the end of the day they will come across as dull and drab.
In front of the television always prefer placing the two small couches for comfortable seating. Never make the use of sofas because they will not be accompanying more number of people and would even take more space as well.
Fourthly we would like to mention about the decoration of the bedroom. Make sure that your bedroom has been filled with some paintings and decoration pieces because they make the room appear as bigger and much larger for sure. At the back of the bed you can make the alternation of some big scenery or artistic piece coverage.
Last we would talk about the pillows. Pillow should be placed in huge quantity at the bed because it would make the bed much eye-catching. If you are newly married couples then the use of red colored pillows would be one of the lovely choices.
So all those married couples if you have any complexity in decorating the bedroom just follow all such steps and make your room filled with love, care and affection now.