If you interested to find Quick and easy Ramadan Iftar Recipes then this is a place where total details about the whole Ifatr recipes in Ramzan that will easy in made and also quick. Ramadan is the holy month of ALLAH in which Muslims pray all time and recite holy QURAN. All month of RAMADAN celebrated as a religious festival and also arrangement of special RAMADAN prayers, pious deeds as for as arrange two meals of Ramadan Sehar and iftar. In Pakistan many TV channels show different cooking shows related to Ramadan recipes. Ramadan menu and recipes are so delicious and moth watering.so all Muslims ladies try to cook best recipes according to their family members taste. Muslim fast all the day of Ramadan and after all day fast they enjoy the meal set on the table. Fried, spicy, sweet recipes, drinks and other yummy items are part of Ramadan menu. Now a days this trend of spicy food will change and people prefer to tasty but healthy food which provide instant energy and low calories. Further details of recipes are given as below that are quickly and easily made in Ramadan so keep in touch with this page.
Quick and easy Ramadan Iftar Recipes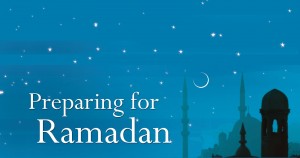 Quick and easy Ramadan Iftar Recipes are given there…
Here you find many recipes of Ramadan and enjoy it. An easy recipe is a meal everybody looked flowered its preparation, even experienced chef. Unfortunately many peoples consider that easy meal would not tasty, delicious or sophisticated as more challenging recipes. Simplicity is a beautiful concept, especially in cooking. You should not compromise about taste and presentation. Drinks are very important part of Ramadan meal, here we mention some drinks if you follow it you feel instant energy. Mango Lassi Recipe:
Ingredients:
1 cup plain yogurt
½ cup milk
1 cup chopped mangoes
4 tea spoon sugar
Method:
Put mango, yogurt, milk, sugar and cardamom into a blender and blend for 2 minutes, then pour into individual glasses, and serve. You can sprinkle it with a little cardamom.
The lassi can be kept refrigerated for up to 24 hour. In Ramadan Sehri recipes are usually make just like lassi. paratha, fruits desert and chicken and in aftar many spicy recipes are cooked. dahi baray, pakory , chaat,r oll rice, samosa and kabab etc.
Chesses Samosa Ingredient:
3/4 cup paneer crumbled
2 tbsp chopped cilantro
1 tsp chopped mint
1 jalapeno seeds removed & finely chopped
1 egg beaten
1 small onion very finely chopped
Salt to adjust your taste.
A little black pepper Oil for deep frying.
Method:
Mix all things in a boll fill in samosa sheet seal the side with water. Heat oil and fry samosas till golden. One can serve with sauce and chatty.
The above whole discussed recipes are really easy to make and another important thing is that they also made in short period of time. There are couples of other recipes that are just like easily and quickly made in Ramadan. It will accept that given information is enough to make these recipes as soon as possible.