This is best place from where you can find Shab e Meraj Quotes, SMS and Shayari 2013. This day has lot of importance for all Muslims. This is one best chance for ask Almighty Allah abstract postulate. On this night it's greater chance for accepting of Dua. All Muslims have best wishes for their related persons so they send these wishes between each other in the form of SMS. On other side Shayari is used to express your feelings. According to importance of this day different poets wrote a lot of poetry on the importance of this day and night. On the other side quotes also write on the topic of Shab E – Meraj. We try to give a good collection of these all things so by visiting this post you get these all things.
If one sees the history of Shab E – Meraj then this is night that came on 27 of Islamic month Rajab. On that night our HOLLY PROPHET PBUH takes journey to seven skies. There PROPHET PBUH sees Paradise and Hell. On that night PROPHET PBUH request for five prayers that is large in quantity in previous times. Their request accepts and after this five prayers are compulsory for all Muslims. Many other importance's are also available related to this night so to find them it's necessary to read a Islamic book related to this topic.
Shab e Meraj Quotes, SMS, Shayari 2013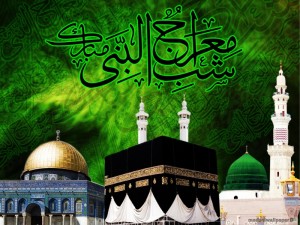 Shab E – Meraj Quotes, SMS, Shayari 2013 are given there…
Rahmaton ki hai yeh raat,
Namazon ka rakhna sath,
Manwa laina rab say her bat,
Duaon main rakhna yaad,
Mubarak ho aap sab ko
Shab-e-barat
(shaban shayri)
Jo Dar-E-Mustafa Ke Gada Ho Gaye
Dekhte Dekhte Kya Se Kya Ho Gaye
Aissi Chasm-E-Karam Ki Hain Sarkaar Ne
Dono Aalam Ne Un Ko Ghani Kar Diyaa
Jannat Main Rajab nam ki Nehar Hai
Jo Doodh Se Zyada Safaid
Shehad Se Zyada Meethi Hai
Jo Mah-e-Rajab Main 1 Roza Rakhe
Woh Iss Nehar Say Serab Hoga
Shab-E-Miraj Mubarak Dua Aey Allah Is
Se Pehle K Yeh Duniya Mujhe Ruswa
Karde Tu Mere Jism ,
Meri Rooh Ko Acha Karde Yeh Jo Halat Hai Meri
Maine Banai Hai Magar Jaisa
Tu Chahata Hai Ab
Mujhe Waisa Karde Mere Her
Faislay Main Teri Raza Shamil…
Akhtar e shaam ki aati hai falak se awaaz
Sajda karti hai sehar jis ko woh hai ajj ki raat
Rahe yak gaam hai himat ke liye Aarsh e Bareen
Keh rahi hai musalman se yeh meraj ki raat
I Am Sorry
If I Hutrd U
If I Ignore U
If I Teased U
If I Was Not Able To Prove My Self A Good Frnd Or A Good Person
I Am Sorry Foreverything
Bc 15 Of Shaban Is Near
May Be My Leaf Fall Away
May Be This Is The Last Year Of My Life
I Am Sorry If I Ever Brought A Single Tear In Ur Eyes
Do Forgive Bc Unless U Don't Forgive Allah Will Not Forgive Me
(shabaan sms)
This is one holly night so never miss the chance of Ibadat and dua on that night. At least five time prayers and couple of nayafal on that night is compulsory. If you able for fasting on next day then it will be good for remove your sins. You also send Shab E – Meraj Quotes, SMS, Shayari 2013 to show its importance.