It's authentic info that health of the motorcycle engine depends on its oil quality. Further, before changing or selection of oil, keep few important things in mind. Very first is that it will suit your vehicle type, like there is the different type of oil for different engine ages. Here a list of best motorcycle engine oil in Pakistan is listing for Honda CD70 CG125 Bikes. Select anyone among them and tries to make it permanent for your vehicle. Because, despite the best quality, every time swap of one company with another will cause harm to your engine. Without any doubt, these will improve your engine life, and also shows a major difference in its performance.
Right now both of these bikes are considering best one of their category. But still, the company advised to their customers that use quality oil for the engine.
Best Motorcycle Engine Oil in Pakistan:
Shell AX5
Shell Advance 4T
Castrol GTX
Liqui Moly Racing 4T
Liqui Moli 4T Racing 20w50
ZIPEX 4T
Caltex Havoline 4T
ZIC M5 (4T) 20W-40 (VHVI TECH)
Motul 300V 4T 5W-40
Best Honda CD70 CG125 Bikes Engine Oil in Pakistan:
One will use anyone from among list for your bike. But now a specific engine oil is available at Honda outlet, for sure this will produce the better result.
Best Motorcycle Engine Oil in Pakistan for Honda CD70 CG125 Bikes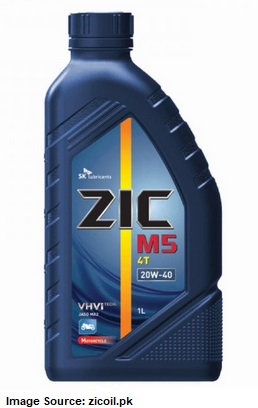 As mentioned earlier that selection of oil will varies with the manufacturing of the vehicle. In this case viscosity matter a lot, whose info is also clearly mentioning below.
For new Bikes:
10W-40 or 20W-40 viscosity grade
For Old Motorcycle:
Meanwhile, experts believe that new or old model has no effect on the selection of oil. According to their point of view, outside temp is the factor that effects on the engine oil. They prefer to choose viscosity on bases of outer temp.
Differentiation on bases of Temp:
According to them
20w-50 is best for Summer Season
And
15w-40 or 10w-40 is best for the winter season.
One will find Mileage of every oil from the outlet, so make sure to change it on given kilometers. A proper oil changing schedule will improve your engine life twice or thrice time. So it's all depends on you that which one will like more for the vehicle.