In Pakistan, we have noticed that the demand for Metro motorcycle is sloping higher day by day. For the new year, Metro motorcycle 2023 price in Pakistan has unfolded of all of their bike variants like MR Dabang 70cc 125cc. Probably, the rates are rising up as compared to the last one, but some advance specs and new graphic will add to it that improve its performance and also makes its performance good one. People are purchasing these 70cc and 125cc bikes because these are durable products. On stands of features, these are integrating into three types named (MR, Dabang and Boom). You will like its indicators; they are stylish and available in the orange color.
Metro Motorcycle 2023 Price in Pakistan:
The updated Metro motorcycle 2023 price in Pakistan are increased a bit. But, yet its economical compared to all other motorcycle of this class in a reasonable quality too.
It has an advanced feature of a digital velocimeter. This can tell you about the speed and to RPM as well. For first time that such meter will add that give an accurate reading. After examine the spec, these have not only styles and grace but they too carry the best features in them.
Metro Bike 70cc Price in Pakistan 2023:
In 4 different types, the Metro Bike 70cc price in Pakistan 2023 is based on the specs. So, before buying must make sure that which one will suit your requirement. From earliest day to current time, they make effort to improve this bike performance.
Metro Boom:
In this company tries to make sure the engine performance that why they introduce the latest technology Euro 2. Moreover, for the displacement capacity, it's a 4 stroke and 70 cc motorbike.
Meanwhile, it comes with a wet sump. It has a single cylinder and it has two valves and also an modern engine that heat less.
Its transmission system has a four(4) speed that must help to improve its petrol consumption capacity.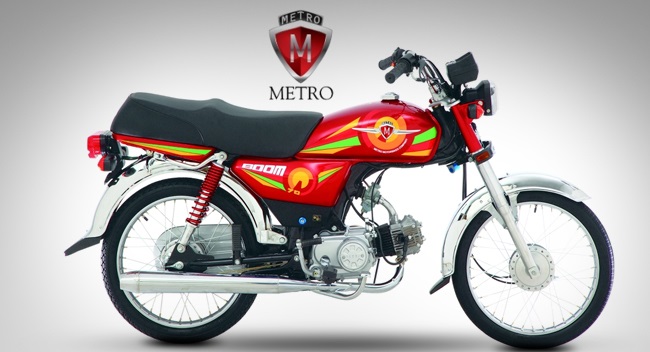 Colors: One has two options of shades in it that are Black and Red.
| | |
| --- | --- |
| Metro MR70 Price   | Approximate. 103,700 Rupees and for Karachi, it's in 88,000 Rupees |
| Metro MR 70 Limited Edition Price   | Approx. 106,000 Rupees |
Metro MR70 Self Start:
It comes with the latest kind of CDi system, along with this it has been powered by this four-stroke OHC system.
Its torque and also horsepower is 70 CC. It can actually store and consume in it 9 liters of petrol. It weighs almost an about 82kg.
| | |
| --- | --- |
| Metro MR70 Self Start Price | Almost  111,000 Rupees |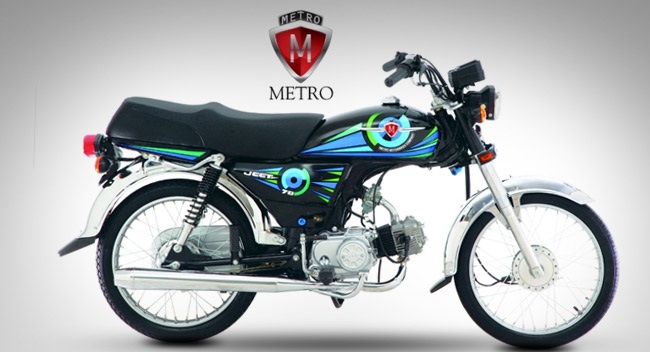 Metro Full Black Motorcycle:
This is only for Karachi and it's equipped with all kind of features. Its speedometer is looking exactly like car one. Meanwhile, its transmission system is also advance than other ones.
In the 100cc motorcycles, metro has simple and self start options and the rate difference is:
Metro 100cc bike price:
Simple: 111,500 Rupees
Self start: 122,500 Rupees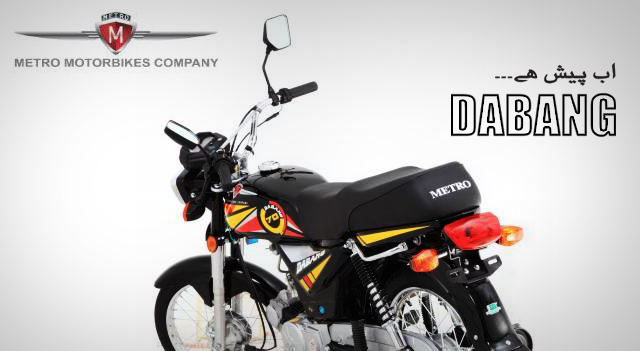 Metro 125 Bike 2023 Price in Pakistan:
A powerful Metro 125 Bike 2023 Price in Pakistan is much lower from the same cc bike of other brands of this country. While they are not much less in performances too.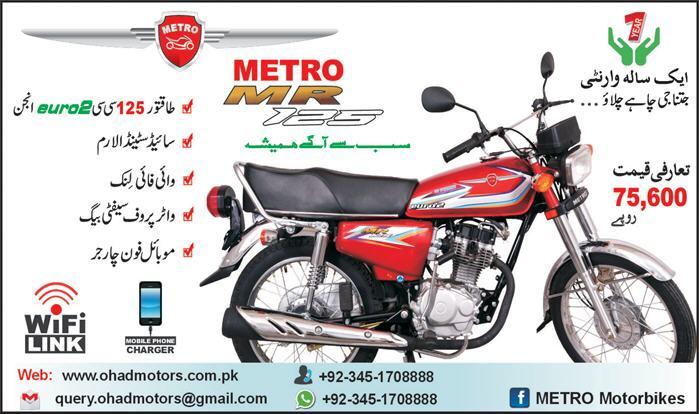 Metro MR 125:
Surely one likes its multicolored graphics, with its one of the economical bikes by far in this type of engine.
| | |
| --- | --- |
| Metro MR125 Price | Approx. 180,000 Rupees |
The company all increase colors range in it, one can have it in the red or blue or in the black color. Among this blue is the rare one, hope so one must like it. Beyond rising in rates of every product, Metro bike 2023 price in Pakistan is still in control that an ordinary also purchase it. This is the second year of its launching, that why its cost is a quite low one.