Difference in Yamaha 125 vs Honda 125 in Pakistan Price Features and which one is best to use whole things are quite clear here. There are so many different kinds of bikes and manufacturer by the different companies in Pakistan. But there are some companies that's manufacturer best and quality based motorcycles that's supported long time on the Pakistani road because in the country sides rods are not built. If prepared the roads it's not such good condition so due to respect few of companies that's made motorcycles that's supported the roads and becomes long time partner of people of Pakistan. Yamaha 125 new model is one of the best and latest style motorcycles that's made for the people of Pakistan and also perfectly matched with their needs and also supported the roads for long time. Yamaha 125 also supported for heavy weight because in history of Pakistan this bike is also known to support and use for heavy load but this bike has been introduces in different shape, style and design that's matched with latest and stylish motorbikes. People of Pakistan is too much likes Yamaha 125 and this is the right choice of every Pakistani but some people don't aware related this latest style and like new model Honda 125 motorcycle.
Click Here To Get Whole Feature detail of HONDA CG 125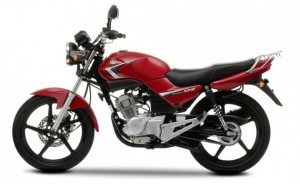 Yamaha 125 new model 2015 is made by this company it's one of the best and leading companies is known as DYL motorcycles and this company is only manufacturer motorcycles. The mission of this company to provide the quality based product to the customers and become chain of customers with highest satisfaction of customers. Yamaha 125 is having a lot of features and based or reliability of customer and based on quality and it's also available in different design and colors according to the choice of customers. This bike is also available in very cheapest and affordable price in all over the Pakistan. Yamaha 125 vs Honda 125 in Pakistan a best comparison is given here with respect to price and features.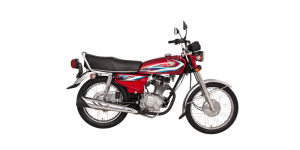 To Get Features of Latest Model of HONDA 125 2015 Model
Price Difference Between Yamaha 125 vs Honda 125:
HONDA CG 125 Price: 10, 2500
Yamaha 125 YD Price: 10, 5000
Yamaha 125 new model 2015 price and feature which are including
Yamaha 125 is available just only 10, 5000.
It's having engine power 125 cc euro II.
It's having 5 liter total fuel tank capacity.
Digital gear system, RPM gauge, fuel gauge and also excellent speedometer.
High quality led flash light of font head light.
Available in red, blue and also black colors.
A lot of other feature is perfectly matched with their needs.
Conclusion:
After seeing the whole difference between Yamaha 125 vs Honda 125 in Pakistan Price Features the  choosing of best one is depends on your choice because an extra sports look makes Yamaha more attractive. While lovers of CG 125 are like this bike at any cost they love it so final decision is going in your hand and its upto you that which one is best for you.