Selection of best engine oil for Suzuki Mehran is very necessary for the every day used small car. Because of small capacity and high local load, more attention is require to operate smoothly. It's helps in moving the parts and smoothen them with protection against corrosion. This also support the combustion engine that help in operating parts freely. After all these major aspects, most of driver known what kind of engine oil best for the Suzuki Mehran. Surely, they are very experienced to drive and maintain its other parts. As this car is going older and need some extra attention.
There is no need to worry about the selection in this advance age as few best brand are dealing it. Basically change with the viscosity of the oil and grade is also shift with the temperature. With change in Ac and Non ac drive, the time of it also varies.
Note

: Try to change your oil at time, it will plays a major role in your car engine health.
"Best Engine Oil"
| | |
| --- | --- |
| Option 1 | Caltex's Havoline of 20 W 40, 20 W- 50 and this will depend on condition because if is weak then thin engine oil is best otherwise thick is better. |
| 2 | Zic A in blue or yellow Color |
| 3 | Guard oil 15W40 |
The finest oil for Suzuki Mehran is grade 20 W 40, 20 W- 50 and is available easily with best working. This has excellent output for the engine. Among all, Caltex's Hevoline or Shell is best for this type rather than other companies.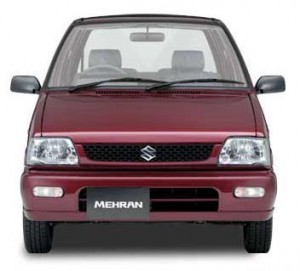 Try to check the oil level of your car after few weeks before going to a long journey. If the oil level decreases, this cause badly damage. So, take care and try to select one quality seller for this purpose. Before purchase, make sure the right grade and specification as well. Best engine oil is increasing the Suzuki Mehran life that's every of owner want. Almost every seller has it in stock because these cars are very good in number. In case, vehicle driven more then the capacity, then you mechanic help you better.