Here we will discuss a latest and exciting news i-e Pervez Musharraf back to Pakistan. We would like to mention that Pervez Musharraf is the former Pakistan President and ex-army chief of Pakistan army. Recently, he announced on the last Saturday that he will return to Pakistan after give years of self-imposed exile. The main purpose or aim that Pervez Musharraf returns is to lead his party in the upcoming elections. Moreover, Pervez Musharraf said in an interview that he plans to back in Pakistan on 24th March 2013 and he also attend the rally of 50,000 people. We would like to mention that he plans to lead his own personal political party into the upcoming general elections of Pakistan. After discussing this latest news, we would like to mention the brief introduction of Pervez Musharraf.
Pervez Musharraf Back To Pakistan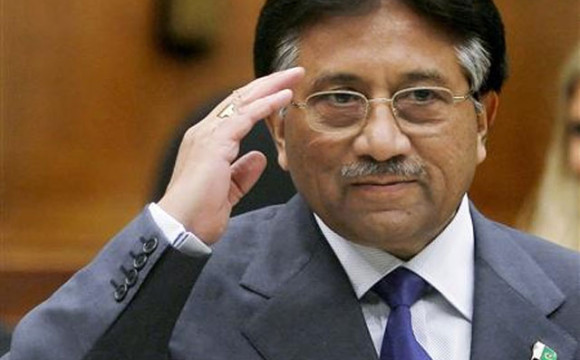 Pervez Musharraf was born on 11th August 1943. He is a retired four-star general as well as politician. He also served as the 10th president of Pakistan form the time period of 2001 to 2008. In 2008, Pervez Musharraf resigned from the post of President of Pakistan and during that period he went into self-imposed exile in Dubai as well as London. During his regime, he worked on many policies like war against terrorism etc. Few years back, Pervez Musharraf launched his own political party named as All Pakistan Muslim League. He works as the president of that party. Since the time period of 2008, Pervez Musharraf has been in London since 24th November 2004. Moreover, we would like to mention that since the year of 2011 news has been circulating that Pervez Musharraf will return to Pakistan before the general elections. He himself announced this news in his many interviews. Now the question is that what's the major reason that Pervez Musharraf is living in Dubai and England as the self-imposed exile? We would like to mention that few years back Benazir Bhutto survived an assassination in the suicide bomb attack in Rawalpindi. According to rumors that Pervez Musharraf is the responsible for the death of Benazir Bhutto. On the other hand, he has denied anything to do with Benazir Bhutto death.
On the whole after discussing the above mentioned news i-e Pervez Musharraf back to Pakistan it is easy to conclude that every Pakistani knows that general elections holds great importance for predicting the future of Pakistan. As we know that there are already many political parties who will take part in these elections. Let's see if Pervez Musharraf will come and whether his political party win the seats in national assembly of Pakistan or not. There are so many questions arises with the coming back news of Pervez Musharraf. Firstly, whether other political parties merge or collaborate with the political party of Pervez Musharraf or not? Secondly, if his political party win maximum seats then what will be the scenario of the Pakistan and so many other questions. So all Pakistanis should wait till 24th March 2013 and they should check whether Pervez Musharraf will be back or not?