Now time arrive for the celebrations of WWF Earth Hour in Pakistan 2014 Time purpose. This earth hour is celebrated on 29 March 2014 at Saturday in every city of Pakistan. So its request to every Pakistani that they must switch off their light during this period of time. Many events will also take place regarding to this special day, this time Qarshi University in Lahore is major host to organize some big event related to this day. It's compulsory that every Pakistani must show their interest in these type of activity because this is one major issue of Pakistan. Further day and details about day and timing and its importance is also given below.
Day: 29 March 2014, Saturday
Time: 8:30 to 9:30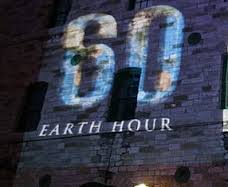 If one sees the purpose and importance of this day then it purpose is to create awareness towards major issue of world that is energy crisis. In this field Pakistan face too many troubles and face huge energy crisis and enter in dangerous situation. Purpose of switching of lights is symbol that one save energy. This day send message to those peoples that waste energy without any purpose. Major organizer of this event is WWF that will contribute in this field from multiple years. In Pakistan they first celebrate this day before couple of year ago and they find positive response so this year again they come with good purpose. Hopefully we all contribute in it and switch our light off and most important take care of these things in daily routine and safe energy.