Recently, Acer introduces Iconic B1 Tablet. Now you might be thinking what this unique application has been all about! In the past the people normally faced the troublesome of holding expensive mobiles and Ipads and for that reason they favor connecting them with the second hand China versions. But now Acer has all arrived to solve out this problem. Acer is known as one of the top famous and well renowned mobile companies in the whole world. They have not just gained big name in Pakistan but even have received huge appreciation on International level as well. They not just give away their whole attention at the styling of the mobiles but even grant the convenience of affordable price rates too. This time Acer has one more time proved that they are no longer less than Apple by highlighting their spanking new model named as Iconic B1 Tablet. This mobile has been covered up with all such features that is present in any favorite mobile. In this article we will be showcasing out some of the prominent specifications of Acer Iconic B1 Tablet.
Acer Introduces Iconia B1 Tablet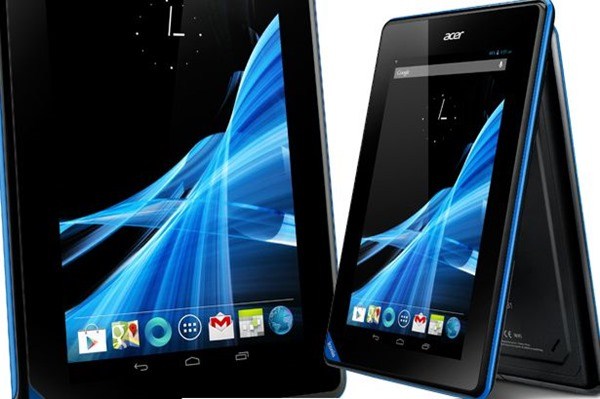 SPECIFICATIONS OF ACER ICONIC B1 TABLET:
The screen length of Acer is 7 inches that offer the resolution capacity of 1024/600 inches
It has been served with the touch screen modes with multi touch capacity.
The thickness of the mobile is 11.3 mm whereas the weight has been figured out as 320 grams.
The internal capacity of Acer Iconic B1 Tablet is incredible that is offering with 512 MB RAM and 8 GB.
It has a front facing camera capacity.
In the connectivity category, the mobile has been filled with GPRS, Bluetooth, WI-Fi and USB.
Now many people would be thinking there are certain features that are not accessible inside the mobile such as rear camera. But besides the features disappearance, the price of the mobile has also been kept as low. In Pakistan Acer Iconic B1 Tablet is approximate Rs. 20,000 whereas it has been expected that this price height will get lower down after its launch.
So after this detailed discussion we are sure that as soon as this mobile will travel into Pakistan it will bang in the market. Don't forget to check out this mobile and we are sure that just like every time this time as well Acer will live up to the expectations of their fans for sure.