Now smartphone trend in this country is growing fast with passage of every year. Now mobile users are also going intelligent to select a device whose repairing is easily possible. Samsung Service Centers In Pakistan are opened with a motive of serving the customers to the best. This company offering Mobiles phones, gadgets and other appliances. Because of excellent services this company again come in the preference of almost every mind of Pakistani's. They always focus their customers first that what are the needs and demands of the customers and also in innovation no one can lead Samsung. Their executive said that this innovations are for improving the lives of every Pakistanis. Initially they takes this initiative from only major cities, but now with passage of time they extend it in through out the all other cities. All these efforts just to provide the customers what they want here down are the list have a look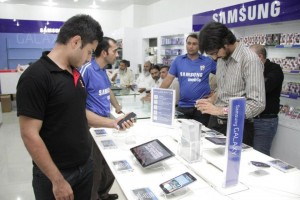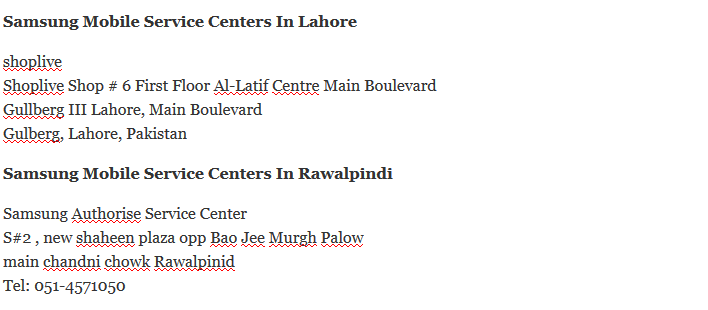 All these Samsung Mobile Service Centers In Pakistan are authorized to provide you the best after sale services because all the staff in these Service centers are highly qualified in their respected fields and engineers are also there to resolve your problem within no time and all the work are fully satisfactory so do consult your nearest centers if you want to resolve any of your Samsung problems. A best team is always available to provide their services. Basically their aim is to resolve the customer complaint. For this they always do their best.
After the opening of these official centers now repairing of phone is also really easy, in case of small issue they solve it at spot. Due to these reason now users of this brand smartphone increase with passage of every month, customer is first priority for them and for this they gives them maximum services.