Now it's really easy to pay Wi-tribe Online Bill. The brief and trouble free procedure of paying Witribe Online bill payment by easypaisa, via atm, through a bank is within reach in no time, or by following any other gateway is really simple. Yes, by following a couple of steps you can effortlessly pay the internet bills. Through these multiple ways, basically they try to smooth their services because now in this competition it's necessary to provide the best internet with supportive customer service. Although this brand is not much old, now they survive in this field due to their best quality. They try to fulfill every gap that they find through the customer's complaints. Before this online payment system, they receive payments on their service centers but this thing creates difficulty for users. Now they introduce scratch cards through which one can pay online easily.
Witribe Online Bill Payment:
The first procedure of Witribe Online Bill Payment is through the scratch card or Visa or any other MasterCard. Visit the www.wi-tribe.pk. On which you pay it through the login system. You just want to log in and then just enter the card number in a given space. If you forget your password then they also give an option. You just click on the tab that named as without login and then enter the card number in a given space.
Another space is also given that used for authentication you just need to enter a given number in this space and right after a few seconds your account will be recharged. This is one beneficial service for their customer, after this announcement it's really easy to pay Witribe Online Bill. In the future, it will accept that they carry on these types of services.
The second process is through SMS. According to SMS procedure enter your scratch card number in given message system pay and then <space> enter CustomerID < again space> then enter ScratchCardPin1<one more space> again ScratchCardPin2< one more space> and send these SMS to 2121.For further instruction send 'wt' on 2121 and find other instructions.
Witribe Bill Payment by Easypaisa:
Apart from the online options, now Witribe Bill Payment by Easypaisa is also possible. There is not any complexity in it if you remember your allocated customer id. Then by using the Easypaisa app or visit the Easypaisa outlet provide your ID and pay it without any worries.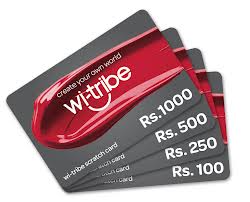 Witribe Payment through Bank:
Via the ATM or the Witribe Payment through Bank is also possible with the unique customer ID. If you want to pay through online banking then login and choose the Broadband Bill Payment in the simple Payment category. Their wi-tribe is given, so select it and by giving your ID, you will get the option to enter the amount. So just enter the amount and pressed the payment option and your bill will pay in no time.
Hopefully, you understand the procedure of Witribe Online Bill Payment that is more than one and everyone is easier than the last. So, choose anyone that will suit you, and don't worry all of these methods are officially integrated and well operated as well.