In Karachi Na-246 elections are going to held between Pakistan Tehreek e Insaaf and Muttahida Qaumi Movement. You can get ECP Result By Election Karachi 2015 NA 246 PTI Vs MQM after polling. PTI has fielded one of its founding member Imran Ismail as its Candidate for the seat. While on the other Hand MQM's Cheif has announced Kanwar Naveed Jamil as the candidate for the elections. 23rd April, 2015 is the expected date when the polling will be done for the NA-246 which lies in Karachi's Azizabaad area.
All the supporters of thier parties are waiting for the election day to vote for their party. Right after the polling you will get all the details of Na-246 Karachi election of MQM vs PTI result 2015 with the number of vote. We have also given you the details of the candidates and their party affiliation under here.
Last month the seat was left vacant by Nabeel Gabol because he resigned from his seat. So now there are there are total 15 candidates who are willing to get this seat, the list announced by ECP is given under here:
List of Candidates:
Aslam Shah (ind)
Ashraf Ali Qureshi (ind)
M Mahfooz Yar Khan (ind)
Perwaiz Ali (ind)
Hassan Pervaiz (ind)
Rashid Naseem (JI)
Syed Azhar Ul Hassan (ind)
Syed Usman Ali (ind)
Seema Zarin (ind)
Abdul Sattar Ansari (ind)
Usman Muazzam Siddiqui (Pasban)
Imran Ismail (PTI)
Kanwar Naveed Jamil (MQM)
Muhammad Ayub Khan (ind)
Muanum Zafar (ind)
To Check Results: Click Here
ECP Result By Election Karachi 2015 NA 246 PTI Vs MQM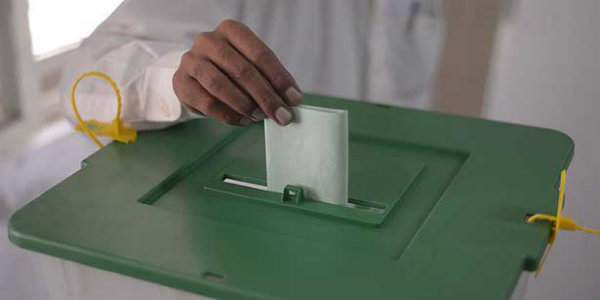 On 23rd April polling is going to be done and you will get NA-246 PTI Vs MQM result 2015 ECP. You need to keep connected with this page and right after the polling you will be able to get online result from here.  So ready to know that who is going to get this seat from NA-246.
Mark this site because it is the one form where you will get the elections result as well.