Blocking the unwanted numbers and calls has been a very important and highly used services provided by the telecom companies in Pakistan as well as in the entire world. In the country like Pakistan there is a very high ratio of such complaints which is being registered by the local users in which wrong and irritating calls are being recorded. Generally due to the excess of mobile phone to merely every person in the country the probability of such wrong and prank calls are always very high and under such circumstances Pakistan Telecom Authority PTA has been very much active and with mutual consent of the telecom companies in the country they have derived a well defined process through which the various numbers can be blocked and even unblocked without approaching to any franchise but from the hand set it can be done very conveniently.
How to Block Unwanted Calls on Jazz?
Below mentioned is guide line for the users of and Jazz (Mobilink) through which they can block unwanted numbers which will be unable to call them and then irritate them.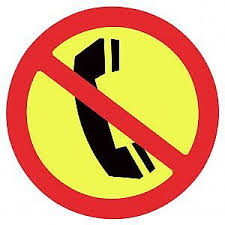 How to Block a Number on Ufone?
Ufone has made it very easy to block any incoming call or number to block. If someone makes trouble for you. Stop this caller or unwanted calls. Maximum 20 numbers can be blocked from one sim. Ufone not only block calls but also sms. First of all send sms to 420 "sub".
For Blocking a Number or Call:                                                                                                    
Write block number in message to send to 420. Such as block 0333——-.
For unblock a number:                                                                                                                               
Send message to 420. "Unblock number".  Like unblock 0333——-
How to Block a Number on Jazz?
Mobilink also has provided and made this service available for the users through which they can process the blocking which is generally called as "Call and Sms Block". It not only blocks more than one number from call but also from SMS service.
Block a jazz number:         
Send sms "ADD NB 0300——-" and send to 420.
Unblock a Jazz number:                                                                                                                                
Send sms "DEL 0300——-" to 420.
For details just send "help" sms to 420 and know more about Mobilink lists.  You can add more than one number to block. Procedure is very easy. For subscription to this service just sms. Furthermore, you can block maxim 20 numbers.