List of hotels in Lahore Pakistan gives you choices about what would be the choices for Visitors,foreigners as well as the best places for business ventures to gives a professional cover to their Businesses to build up morale among their Suppliers,wholesalers and many more. actually Hotels are always best source of celebrating the profit sharing ceremonies and well as many other occasions so far. Actually many politicians always like to organizes their discussions panels in Hotels. So this writing is very much important for those who always involve in organizing such meetings as well as such kinds of ceremonies over there in their respective areas.Hotels are also using now a days in Pakistan for many illegals means.
But advantages are more than disadvantages in respect of Nation. Hotels are best contributing society chunks so far to take part in such kinds of activities specially to boast up businesses in many dimensions. There are 5 Stars,3 Stars,2 Stars as well as many Guest Houses are currently exist over there in Lahore. If we say that Lahore is hub of Hotels than it is not an false statement.The best as well as most expensive Hotel in Lahore is Pearl Continental(PC) Lahore. Pearl Continental Hotel In Lahore and having best Rating in Lahore as well as in all over the Pakistan.PC Lahore having many quality services that also regarded as competitive advantages in the presence of Many Hotels in Lahore.
Hotels in Lahore Pakistan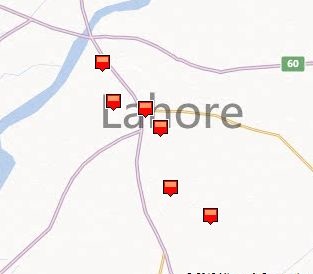 5-star Hotels in Lahore
Avari Hotel Lahore Pakistan
Pearl Continental Hotel Lahore
4-star Hotels in Lahore
Hospitality Inn Lahore (formerly Holiday inn Lahore)
Leaders Inn Hotel Lahore
Hotel Royal Yorke Pakistan
Park Plaza Hotel Lahore
Hotel Sunfort Lahore
3-star Hotels in Lahore
Best Western Hotel Lahore
Quick Continental Hotel
Carlton Tower Hotel Lahore
Rose Palace Hotel Lahore
Herfa Inn Hotel Lahore
Royal Elegance Hotel Lahore
Hotel Ambassador Lahore
Smart Hotel Lahore
Hotel Crowne Plazza
The Lotus Boutique Hotel Lahore
Mirage Hotel Lahore Pakistan
National Hotel Lahore
2-star Hotels in Lahore
Amer Hotel Lahore Pakistan
Regency Inn Hotel Lahore
Hotel Merryday Inn Lahore
The Residency Hotel Lahore
Pearl Inn Motel Lahore
we always welcomes your complaints and suggestion about our writings as well as recent writing about Hotels in Lahore Pakistan here in below given comment section.