This entire world in based on advanced latest technology and there are so many people in the world that very crazy to used these new technology innovations. The people of Pakistan is doing progress in so many field including telecommunication and introduced the new ways of technologies. To follow the same tradition the Warid company in stared 4G LTE technology but now this time this company launched 4G LTE service free trail initially form Karachi because Karachi is the biggest city of Pakistan but it's doesn't announced the any package because this time provides free trail up to 50MBPS but after the popularity in all over the Pakistan then decided announced the packages as soon as possible in future. Customer must be having 4G supported Smartphone to use this free trial in Karachi and must live in their converge area and this company is also committed to play their role to introduced the advanced technology for the people of Pakistan and bring the evolution to provides the free internet on trial basis in Karachi.
Warid 4G LTE Service Free Trial and Packages in Karachi are announced soon as any details come of these they must updated here…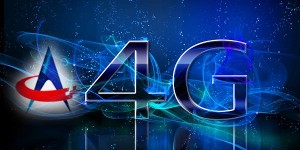 Warid is only company that's bring new service without participating in the 3G and 4G technology but the visions of this company to provides the advanced technology in very cheapest and affordable price because they really known the market valued in Karachi. Through this service customer can use the high speed internet in free trial on their mobile phone every time in their coverage area and on the other hands Warid Company is well known due to their best network and wide coverage in all over Pakistan and now is so famous due to provides initially 4G LTE service in Karachi. If the customers are really fond of to use 3G technology and they making different of this 4G Service to use the free trial on their smart phones in all over Karachi.