In current time, Zong a most frequently used network declare a unique offer that contains different internet packages for prepaid connection holders. This option provides many ways for surfing across the month in such lowest rates. From daily, weekly to monthly bundle, every type of Zong prepaid internet packages 2021 has their own importance. Its just depends on your suitability that which type of buckets, one will like more. But for the regular internet user, a monthly bundle is the very best option to subscribe. Because this will provide you handsome volume, at very reasonable rates. Further monthly bundles are also integrating into three type, whose detail is giving in the later part of this writing.
Zong Prepaid Internet Packages 2021
The mere facts about Zong Prepaid Internet Packages 2021 are that they are not specifically for the regular net users but the person who used it occasionally also get benefit from it. Hopefully, this bundle is enough for their type of usage for this duration type.
Zong Monthly Prepaid Internet Packages:
Total four types of Zong monthly prepaid internet packages are right now offered. So through this, one will select according to the suitability that how much is his usage.
In order to select favorite bundle, one just needs to dial *6464#. After dialing this pattern one will get a list of menu, where one also has the option to select the favorite one.
                                     Zong Monthly Package
Packages
Volume
Charges
Mini 150
150 MB
55
Basic 500
500 MB
158
Premium 5GB
5GB
510
Premium 30GB
15GB plus+ 15GB for Youtube
Rs. 717
Zong Weekly Prepaid Internet Package:
This type of offer will remain valid for period of Seven Days.
Subscription Process:
The activation is same, as like one need to dial *6464#. And then select the desired option from it.
                                           Weekly Offer
Packages
Volume
Charges
Super Weekly
2.5GB
170
Super Weekly Plus
7GB
245
Super Weekly Max
Total 30GB that is further 15GB for every type of use and 15 GB for Youtube
315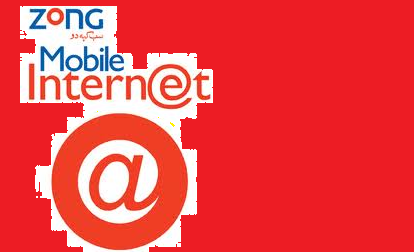 Zong Prepaid Daily Internet Packages:

This one is for those customers, who are not regular net users. But still, these are pretty good to activate on daily bases.
                                               Daily Offers
Packages
Volume
Charges
Daily Basic
100 MB
22
Daily Data Max
500MB General + 500 MB Youtube
42
Till now these are the available options. Probably in forthcoming days, some new features will add to it. But overall for every type of users, these are enough possibilities to utilize. Further, this is beginning of Zong Prepaid Internet Packages 2021, so much more will expect in later part of this year too.