Topic here one discuss is Ufone Internet Packages VS Telenor Internet Packages who's Best & Cheap for daily, weekly and monthly packages. Internet is now one of the most important and essential tool of life. In the early ages of internet, the internet was available only on desktop computers connected through the wired network. But as the invention of portable computers the internet becomes the thing which can be accessible by any wireless device through the Wi-Fi connectivity. Now internet is easily available on smart phones and the services are now also being provided by the cellular companies respectively.
Different sort of monthly, weekly and daily packages are being introduces by every telecom company for its customer. Here we are talking about the two most well-known companies offering the internet packages "The UFONE" and "The TELENOR" and there comparison. Both companies are offering the internet Bundle offers in cheap rates. Now we need to compare it with their rates and services. One of the most important thing is that the signal catching problem. Most of time it is sees that the signals of the Telenor are much good in urban as well as far away rural areas in compare with the Ufone, so many time the customers have the complaint with Ufone for the signals quality and there drop bandwidth of the internet.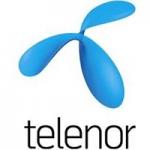 Now we discuss the internet packages offering these cellular companies. Ufone is offering 75MB downloading at rate of rupees ten without holding Tax in compare with the Telenor offering 3MB downloading at rate of ten rupees without holding tax. Now we can see that Ufone is cheap that Telenor but Ufone have a lot of signal distortion and a lot of money deduction rates without any reason, so the people prefer to use the Telenor for internet use. Now discuss about the weekly package as Ufone is offering 5MB at rate of 15 without holding tax for two weeks, and Telenor is offering 15MB at rate of 35 Rupees for a week , here almost both companies are offering the services at a reasonable price and bandwidth. But the same situation that Ufone deduct the balance without any notification and many of its customer got loss due to this issue of the company. There are also more packages which these companies are offering but I will go with Telenor because of its mature and good services both in respect of balance and distortion less data speed.
Moreover internet facility via cellular companies are being used by urban population mostly, but mostly in rural areas Telenor is being a leading entertainer because of its distortion free services both for internet and telephony.