If one wants to find Ramadan Ibadat, Azkar and Ramzan three Ashras. Then this is best place from where ou can find whole detail of these basic things. First we discuss the basic of Ramadan. Ramadan is the great gift of ALLAH for all Muslims. Our Holy prophet PBUH said, if the people know what Ramadan is then our followers pray that Ramadan continue all year. This is month of patience, first ten days of Ramadan is called 'Ashra rahmat, second ten days is called, Aashra magfirat and last ten days is called relief from fire of hell. During Ramadan all Muslims recite the holy Quran and offers taravi regularly. All books of GOD divine in Ramadan. Holy Quran is divine from lohy mehfuz in the sky of the world in Ramadan. In this month people like to help the poor's, people know in Ramadan how the poor people lives there lives. In Ramadan every body offers prayers in masjid and recites Holy Quran. Many people like to ifftar with friends and others are prefers with families. If a Muslim who is unable to fast due to any diseases ALLAH ask this man to offers their fasts in all year when he will fit.
Ramadan Ibadat, Azkar and Ramzan three Ashras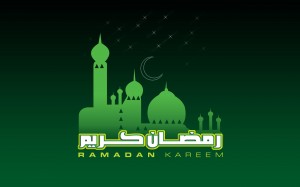 Details of Ramadan Ibadat, Azkar and Ramzan three Ashras is given there…
If one sees the ibadat of Ramadan then ALLAH asks all  Muslims to offers Nawafils  and different azkar during Ramadan .ALLAH says every movement of theirs life will not spoil in wrong activates .worship of this month is best from others months because in Ramadan a night  is called ,Shabe Qadder .ALLAH asks the Muslims to find this night in last ten days of Ramadan .In this night The Holy Quran divine from Lohy Mehfuz in this world .The worship of this night is best from the worships of thousands others nights  .Sahifas of Hazrat Ibraheem divine in 1st or 3rd Ramadan .Zabur  divine in 18 or 12 Ramadan .TURAT  6 and INJEEL  is also divine in 12 or 13 Ramadan .All these things show the importance of Ramadan .Muslims offers ittkaf  in last ten  days of Ramadan for searching Shabe Qadar . All Muslims divide fitrana in poor peoples before offering EID nemaz. Here we want to give you total details of Ramadan Ibadat, Azkar and Ramzan three Ashras so keep in touch with this page.