Like all other countries, the Valentine's Day is becoming popular among the young generation of Pakistan, who enthusiastically celebrate this love day by presenting cards, chocolate, flowers and balloons to their loved ones. You can see red roses, red and white heart shaped balloons being sold on double prices along the sides of road and in big flower shops. In accordance to the days demands, young girls and boys wear special red dresses on this day of passion and love. They express their heartiest feelings to their sweet hearts and make this day special and memorable for whole life a head. But unfortunately some young bloods take advantage of this day the exploit others with their cheap tactics. On the other hand, the orthodox religious parties are, one way or the other, try to get this day banned in Pakistan because it is considered as un- Islamic and against the culture of Pakistan. However, for me there is nothing wrong with the celebration of this day in decent and sober manner. It is only criticized and opposed because of those bad youngsters who make this day worst for others with their vulgar and cheap things.
After all here are the suggested way with which you can celebrate this love day and evolve the new idea of pure, passionate love and affection for others. You can celebrate this day by spreading the message of love, peace, and harmony to others instead of thinking of cheap ways to tease young girls and boys.
14 February Valentine's Day 2014 Ways of Celebrations in Pakistan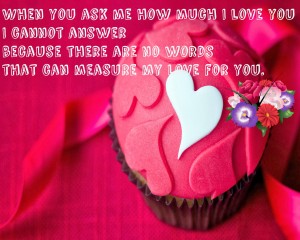 Spread love and happiness in those who cannot afford it. You can buy small chocolates and distributes them in the poor children of your area. You can make small goodie bags of sweets for them. It will ensure inner satisfaction when you see smile on those dull faces.
Make cards with your own hands and write your passionate feelings in them. Presents these cards with flowers to your beloved parents and grand parents also to surprise them.
Buy cute teddy bear and a box of chocolate for your younger sister and express your affection for her.
Spend quality time with your family. Have fun games, party and enjoy presenting gifts.
Take your wife for a romantic dinner and buy her the most favorite thing of her to make her feel special.
Instead of standing at roads and teasing other people, you can go home and spend this special day with those who are everything to you and who have made your life.
So, let's give a new meaning to this coming Valentine's.