It is the time that you should be getting these upcoming model specifications. For all of the Motorcycle lovers, this is exclusively for you. This new model of Honda CD 70 has been getting much of the warmhearted greetings from its users. People love it because it has some highly developed and advanced machinery in it. During 2018 it comes with a superior looking presentation. Its price is same like last one and you will love its drive for sure. This will be giving you an efficient and amazing drive. Its engine has been upgraded and also modified. A long time ago the very first vehicle was launched by this company with same name. Later on, we saw that many of the changes were made that made its special one every time. They have changed their logo stickers. They have introduced this Euro 2 technology. They have made changes right in the shape of their engine. They have come up with improved and advanced carburetor.
Color:
Price: 63,500 Rupees
This is of previous model, soon new one will come in few days…..With coming of new shape picture it will update
Review:
The quality of their rear signals is improved a lot. Keep in mind that this should be your first and foremost choice. It is the best one and will remain with your for years and years. This has durability, you will see quality in it.
Now once again this is most demanded bike in local market. The only reason is its best type of performance.
"Specification"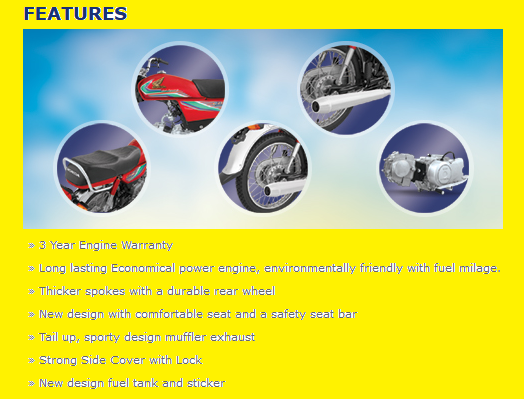 It comes with the 3 year warranty. If you come across any of the issues with this one then its dealership network will come at your doorstep to solve the issue of your bike. Its parts will also be made available right at your doorstep.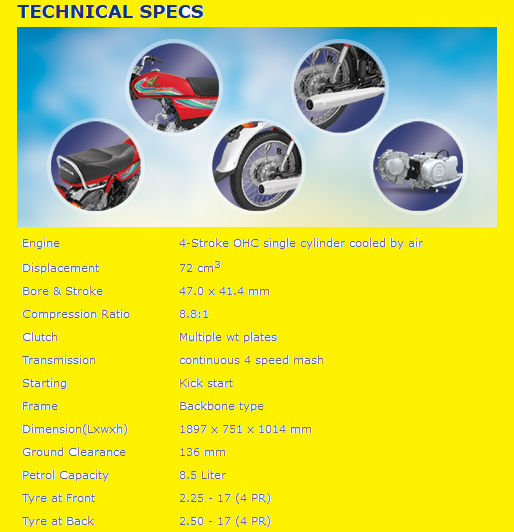 This comes with countrywide warranty. In case of any problem its part will repair or in case of major fault it will replace with new one. It is an environmentally friendly that comes with efficient fuel mileage.
It has a comfortable seat along with a safety bar. Its fuel tank has been designed in a new and latest way. While fuel capacity is also improve in this one. Do buy it! You will love its features and if we look at its range then any one can buy it for sure.
Note: The most things discussed this review is of last model, till specification and price of new 2018 Honda CD 70 Motorcycle is not reveal. It will expect that with in couple of months company launch all things officially. After this more things are going clear.