Pakistan Muslim League Nawaz (PML-N) came in government under the election which was held 8 months ago on 11 may 2013. When Mr.Nawaz Sharif took oath his government decided to make some improvements in the field of economical sector. so this think keep in mind the pml-n government put some steps to develop the economic sector and for this reason they are going to import hybrid cars with out and custom. Some people are saying that this step is just taken to give advantages to some special people like Sharif family it self. Some people are saying that this is a good step and it will give benefit to common man and common families. This scheme is just for cars which are more then 1200cc. The cars which come in the category of hybrid cars are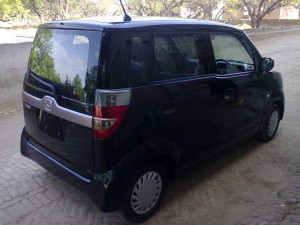 Hybrid Cars Models that can be Import in Pakistan?
Cherry Qq3 EV
Subaru Stella EV
Mitsubishi iMi EV
Mira es
Daihatsu Mira
These cars are 1200cc cars.
The cars which are greater than 1200cc are:
Honda insight,
Toyota prius,
Honda CR-Z,
Honda civic hybrid.
Toyota Harrier
The cars which are greater then 1800cc are:
kia optima hybrid.
Hyundai sonata hybrid
Honda accord hybrid.
The cars greater then 2500cc are:
The above mentioned cars are hybrid cars and now government of Pakistan is going to import these types of cars with out any duty custom.