Warid introduced Talky Messages a Voice Message Service to all their customer so that they can send a voice talky message to on-net and off-net number when other person are not able to pick up the call. Warid Talky Messages are wonderful offer and also an initiative in the telecom competition of Pakistan for those customer who prefer voice SMS on text SMS. Today the world are going so fast no one has time so Warid take a forward step and introduce a service through which the subscriber can send voice SMS to anyone in the whole Pakistan without wasting any time. So now it is not a problem for any one if other person is not able to pick up your call you just send a voice Talky message to that person whenever he is free he can listen your SMS and contact you back.
Warid Talky Messages A Voice Message Service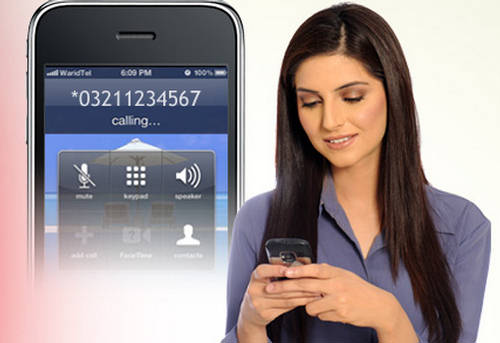 How To Send Warid Talky Message:
Dial *<other person's number to whom you want to send message>
Follow the simple instruction and than record your 30 seconds message after a beep
Just hang up your call after recording your message
Now your message will be send to the recipient and other person will be alerted through an SMS from 78888 that you just recieved a voice sms from number **************
when recipient listen your voice message than a SMS is also send to you that your Message has been successfully listened by the recipient.
How to listen Warid talky Message:
You will receive SMS from 78888 that you just have received a new voice SMS from ***********
Now simply dial *0* to listen message but other mobile network subscriber have to dial 03242790000
For listening your voice message again or want to listen any other old message dial *1* from your phone.
And other network will have to dial 03242790001.
Warid Talky Messages Charges
Sending new Voice Talky message: PKR 0.6+t/30 sec
Listening to new Voice Talky message: FREE
Listening to old Voice Talky message: PKR 0.3+t/30 sec