This is a backup of Q Mobile Noir A80 and will help you restore NoirA80 to perfectly working condition if you've somehow messed up your phone. Whether your Noir A80 is stuck in a boot loop, corrupted system files or you just want it restored to a condition just like new, then you can flash this pre-rooted Noir A80 ROM and unbrick your phone.
Before you put on the start to the below mentioned process make one thing clear that in some cases the process can go wrong, as our responses and our experts have approved and suggested this process but still in any unwanted mishap the administration of the website and its team will not be responsible for any damage or loss to the handset, so before starting make this thing sure that the user will be whole sole responsible for all the upcoming consequences.
 QMobile Noir A80 Stock ROM Unbrick Your Device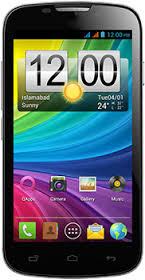 STEPS TO FLASH QMOBILE NOIR A80 ROM:
It can be flashed via clockwork mod recovery. If you don't have CWM, Then follow this  link to download it;
ROM: Download all the files from (boot.img, recovery.img, system.ext4.tar, nandroid.md5) and put them in a folder named "A80sys" without quotes. Or any other name WITHOUT spaces. Make sure you download via a download manager to not corrupt them.
Place this folder on your SD Card inside: /SD Card/ClockWorkMod/backup/ So that all files can be found in:/SD Card/ClockWorkMod/backup/A80sys/
Turn off phone and start it in recovery mode by pressing volume UP + power button.
Choose wipe data/factory reset
Go to advanced -> wipe dalvik cache
Go back again. -> mounts and storage -> format /system
Go back to main menu -> backup and restore -> advanced restore -> restore /system. Choose the folder "A80sys"
It will start MD5 check and restore the system partition image. Restart your phone and enjoy it like it's brand new.
One thing should be taken under consideration is that majority of the Q Mobile do have the same procedure of setting up the backup and the stock ROM but the most resemblance is in between Q Mobile Noir A8 and Q Mobile Noir A80. Both the A series have quiet similar procedures of pre rooted handsets for setting up the stock ROM of unbricked handsets.