Caller Tune Concept comes up in Market of Mobiles to entertained that hidden User who listening you when you dial a Call to someone and other person is not ready to pick up your Phone at this time for many reasons so far. So the only way to entertain that person by setting up Caller Tunes on your Mobiles. When this Idea comes up it also shows that such Tunes is actual reflects your inner feelings that you want to show other person by subscribing Tunes so far.
Warid is one which can helps you set up Tunes for your Caller Tunes. In the month of June 2010 Warid has 16931687 Users who subscribe for Caller Tunes and on another hand graph rises up till 18087072 for same Caller Tunes till the end of Apr 2011. To Subscribe Warid's Caller Tunes service type "RBT ON" in the Text Message mode and send it to 7171. The other method is that you can also subscribe to Caller Tunes by just dialing 105 and follow simple instructions for this purpose or visit below given link;http://callertunes.waridtel.com/wap/home.action from your Mobile Phone.Warid caller tunes activation charges are Rs 2+Tax. Apart from this monthly charges will be Rs 10 and another Rs 10 will be deducted from your account on buying each tune.
    Warid caller tune service do not expire.
    Every sms on 7171 will cost you Rs 2+Tax.
    If your mobile phone is powered off then caller tunes service will not work.
    You can also gift tune of your choice to any specific number. For doing this follow the method in the table.
Warid Caller Tunes Code List

Warid Caller Tunes Code List Top Pakistani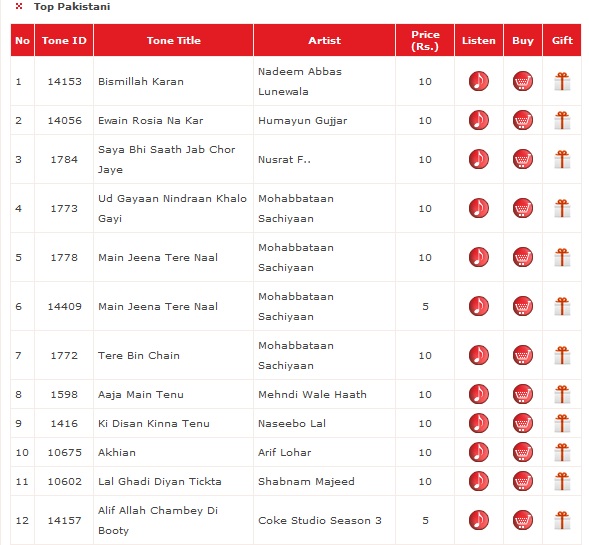 Warid Caller Tunes Code List Top Islamic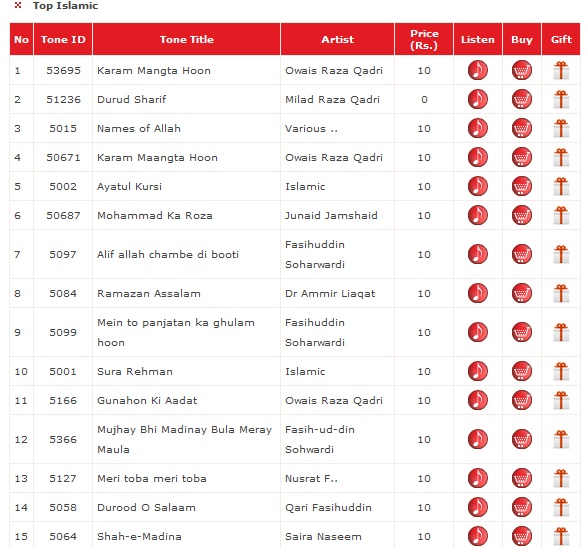 Warid Caller Tunes Code List Top Western
Warid Caller Tunes Code List Top Bollywood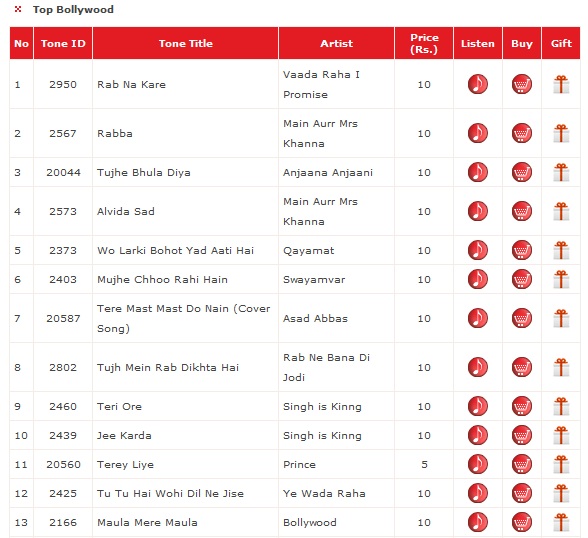 Comment Section is there for you so that you can share with us how entertained your Listeners when you are busy or somewhere.