It is an online service platform for the people of Pakistan. If you do have a smart phone in your hand then you can conveniently book your tickets. Have an enjoyable train journey. This initiative is a historic milestone so far in this company. It is due to the efforts of the IT Department of these Railways that this project got completed. Yes Pakistan railway has now introduced a mobile app. With the help of this phone application, you can now booking your ticket online. It is the time that you should download this app. Avail this service. Now, you do not have stand in the long lines. We hope that this service gets much successful. Surely this is one of best initiative that will give its positive result.
Details of this amazing service are given below

:
If you frequently have your journey by train then this service is a blessing for you. So far the tickets of almost 48 trains have been included and inducted under e-ticketing service. You can too make a selection of your seat of your own choice. You do not have to pay extra charge for this selection.
So straight away you should download this app as soon as possible.
If you do not have a smartphone then you can too book your tickets by visiting the website. For the Android users, this app is right now available. Sooner this exciting service will be given to the iOS users in near time.
With the help of this service, you can have a look at the details as well like that of arrival and information of your departure. The Minister of Railway told the media that this department has almost earned Sixty Million through this e-ticketing project and initiative.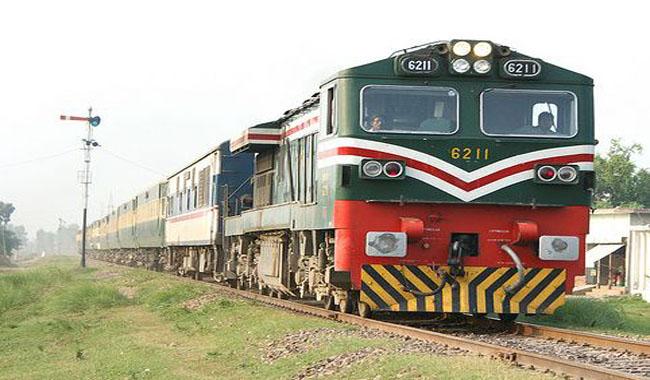 It is assured by Mr. Khawaja that remaining and rest of the railway issues will also be addressed. Sooner effective steps will be taken so that these railway problems can be solved on time.
Download Here
The process of booking of tickets has now become much smoother. Once you try and experience this service, you should give your response that what experience you will face. The Pakistan railway is carrying out extreme constructive projects for its customers.   Further up gradations in this service will be come in coming days. Just download the app and feel the amazing experience of using this service.