China Pakistan Economic Corridor Or yes the great CPEC is on its way! It is the development mega project. It will connect Gwadar Port which is in southwestern Pakistan to the China's northwestern region of Xinjiang through the network of highways; it will also be connected through railways and pipelines and will be transporting oil and gas. It will play main role in the China–Pakistan relations. It runs about 3,000 km from Gwadar right to Kashgar. Its construction cost is $46 billion and the entire project will be completed in several years. This project is an extension of China's proposed 21st century Silk Road initiative. Below will let you know about the route map and its implications on India with regard to this project:
What This Corridor Will Offer:
This economic corridor will also provide Pakistan with telecommunications and all the energy infrastructure facilities. It will also improve intelligence sharing right between both of the countries. It will also transform Pakistan into that a massive kind of regional economic hub.
This investment will be a "game and fate changer, it will also open trade routes for Western China and access to Middle East region. With the completion of this project, we are much sure that no one will ever break the iron friendship of these two countries, Pakistan and China.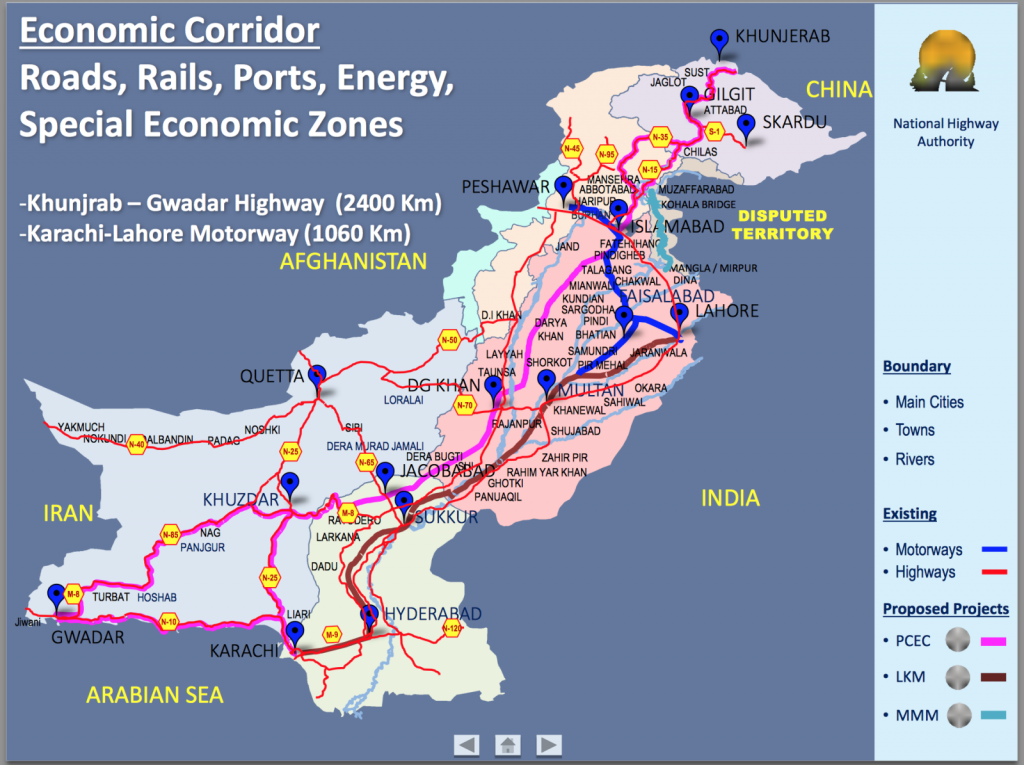 Implications:
It will be this completion of Gwadar that will be creating a strategic nexus between Pakistan and also China and Central Asia. It will be generating billions in revenue; it will be providing shorter land routes. It will also offer links from the Caspian Sea and enable Gwadar to also compete with Persian Gulfports. It will be through this project all the Gulf countries, Middle East and Asian countries will be linked together and massive range of trading will be continued.
But India has raised his many objections over the corridor but the Chinese President Xi Jinping was dismissed all the statements, and stated that this CPEC is a "commercial project. We have seen that India has been creating lots of issues and controversies and trying not to complete this China Pakistan economic corridor project. India has never wanted the completion of this project because the success of this project will Pakistan dominant and successful in the world. But we are neighbor's and need to play positive roles in developmental project.