I have selected a topic today! Love to Read by everyone especially for the car lovers' people. Every second person you meet will tell you he needs a car, a car having this, that and that facility in it. Everyone needs a car according to his pocket.Here we are discussing the car in range of 15 to 20Lakhs. This amount is a very reasonable to purchase a very luxury car easily. There are many cars which come in this range manufactured by Hyundai, Suzuki, Nissan, Toyota and many more. Every car has its own specifications and facilities now it also depends on the choice of the purchaser what sort of car model he wants.
Now we are discussing some car falling in this range and their facilities for the user. Although the rate of car as compare to international market is very high. And it's due to the taxes imposed by the government.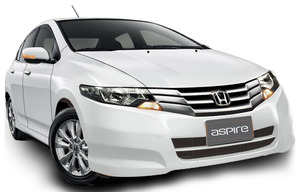 Anyhow, I will first discuss Honda Accord having a great engine, 2.4 is powerful enough and the seats of the car are well enough like a sofa , most, reliable , convenient , safe and fantastic to ride on that it's also fall in range of the same we are discussing and liked by many people in Pakistan respectively .
Now Toyota Camry, The second best car in this range not according to my point of view but many of the car lovers loves to ride on that. Having a sophisticated sitting and automatic system makes it more comfortable.
Honda City is now-a-days one of the most selling brand in Pakistan. Its looks and comfortable sitting and reliability make its customer satisfying. It has both manual and automatic system in that and price of both varies accordingly.
To be very accurate about the use of the cars, I have discussed just few and very well-known cars in this article. There are many cars lies in this range. Main thing is reliability of car and its engine power, its modification with respect to the shape, suspension, and fuel efficiency.
Being a customer every one hopes by government to reduce the prices of car as much as possible so that an average person can also have a car. As it has been one of the basic needs of families. Fuel and CNG prices need also me low down to drive this Elephant easily.