The new market Toyota Belta price in Pakistan 2023 is almost "3,350,000 Rupees". Basically, this is an imported vehicle and now exists in the Pakistan automobile market. Furthermore, the trend of Japanese imported automobiles is growing up in Pakistan. Although these are used cars, nevertheless their condition is very close to locally assembled brand new vehicles. But specs wise these are far better than the local ones. One of their latest highlighted cars is the 1000cc Belta. Now the fresh model Toyota Belta Price in Pakistan 2023 is fair as compared to its feature.
Toyota Belta Price in Pakistan 2023
Of fresh import, the Toyota Belta Price in Pakistan 2023 will depend on the manufacturing model and condition of the car. Further, it lies in between 28 Lac to 32 Lac and in recent jump, its latest model will worth more than this.
| | |
| --- | --- |
| Toyota Belta 1000cc Price in Pakistan 2023 | Approx. 2,900,000 Rupees |
| Toyota Belta 1300cc Price in Pakistan 2023 | Approx. 3,350,000 Rupees |
Also Check: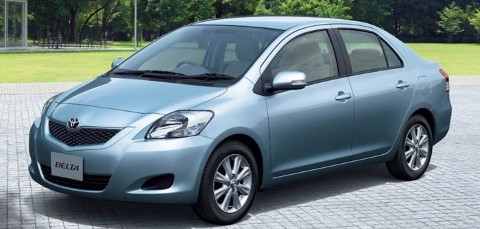 Toyota Belta Specifications:

Its a 1000 Automatic (CVT) car that just seems like a 1300cc vehicle
Although it's a 180 KM/H top-speed car, in a country like Pakistan it's appropriate for the speed limit is between 100 to 130 KM/H.
Its front brakes are of Ventilated Discs. Meanwhile, the back ones are Drums.
The most suitable tire for this car is 4 inches.
Toyota Belta Fuel Mileage
This vehicle launched with a 1000cc engine and the outer body is big. So, before buying people find the Toyota Belts Fuel mileage which is 14KM in City and 16KM on the motorway.
| | |
| --- | --- |
| Toyota Belta 1000cc fuel Consumption | 14 KM |
| Toyota Belta 1300cc fuel consumption | 12 KM |
Toyota Belta Fuel Tank Capacity
Along with a small engine, a big fuel tank is inserted by the company that stores around 43 Liter of fuel at a time. Just one time fill and you can do long travel.
| | |
| --- | --- |
| Fuel Tank Capacity | 43 Liters |
Toyota Belta Colors
Toyota Belta comes in different colors but three colors much popular in Pakistan White, Black, and Blue. Besides many other colors exist.
Approximate Dimensions:
| | |
| --- | --- |
| Length | 4,299 mm |
| Width | 1,691 mm |
| Height | 1,461 mm |
Toyota Belta Engine Cc:
In Pakistan Toyota Belta engine is a 1000Cc engine. In other foreign countries, this vehicle launched with two different variants. The first variant comes with a 1000Cc engine 2nd Variant launched with a 1300Cc engine.
Ground Clearance:
Rumored 171mm is the ground clearance of the Toyota Belta. Ground clerance is a very matter able thing becasue people who live in Rural areas are interested to buy this car.
Inner Looks of this Belta Car: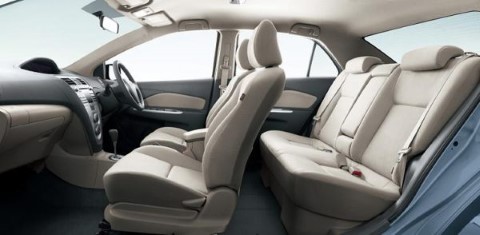 As per the market, Toyota Belta Price in Pakistan 2023 has shuffled many of times. As it's clear multiple times, this is not a brand new car. So, never think that the 2023 import vehicle is of the same model. Although one has the option to import any of its models, with this, its rate will go up. So, it all rely on you in which range you will like to buy this beautiful vehicle.