In this article we will be discussing some of the interesting features about Nokia Asha 205 specifications and price in Pakistan. Nokia has been one of the most leading and yet the successfully renowned mobile company in Pakistan. This mobile brand has always made the people crazy with their stylish looking and awesome mobile designs. This time Nokia has arrived with the freshly highlighted and out of ordinary looking Nokia Asha 205. Asha series have been launching in the whole words for quite a long time period and every single time it has grabbed the attention of every single men and women. This time Nokia Asha 205 has one more time impressed the public because it has been filled with all the interesting features that is needed in every single mobile. This mobile has been target and specially designed for the middle class people of Pakistan therefore this mobile has been free from the touch screen pad. This mobile has been equipped with the accessibility of double SIM. In the networking category this mobile has been covered with the high speed of 2G that offers Facebook, Twitter and all the websites exploration.
Nokia Asha 205 Specifications And Price In Pakistan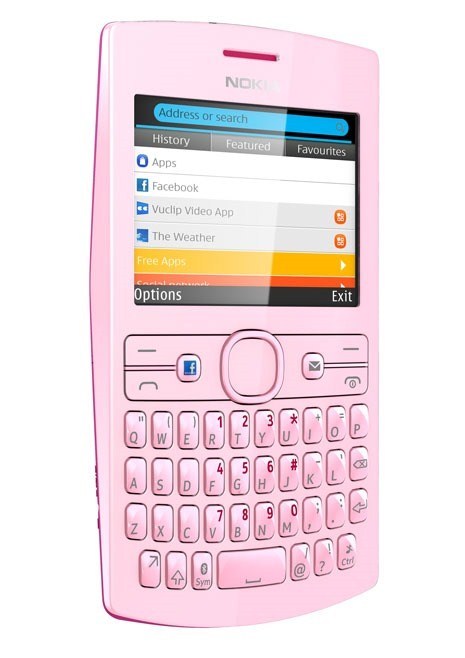 MAIN SPECIFICATIONS OF NOKIA ASHA 205:
One of the most interesting features of this mobile has been the appearance of separate button of Facebook that saves the users from firstly opening the web page and typing the website name.
The dimension of Nokia Asha 205 has been 113x61x13mm.
The weight of the mobile has been set as 94 gram.
The camera facility of the mobile has been equipped with VGA that offers flash camera.
The internal memory storage of Nokia Asha 205 has been filled with 250 MB.
If the mobile has been used with single SIM then it can run for 37 days but with dual SIM that mobile battery can exist for 25 days.
PRICE OF NOKIA ASHA 205 IN PAKISTAN:
The starting rate of Nokia Asha 205 has been set as Rs. 6000. This mobile will be accessible in the mobile world of Pakistan from December. As we mentioned in the beginning that this mobile has been designed for the middle class therefore its rates have been set as normal and much ordinary. So all the people out there just get ready because a very stylish and awesome mobile is soon arriving in the market to rule over your hands.