Bikes have been the mandatory in this going Era and people want to get some long life bikes. There are few brands that are very reliable and you can get bikes with closed eyes from them. Honda is one of them, because it always gives you the qualitative and best sort of bikes. Today we are gong to share some best Honda motorcycle Pakistan new models review cd 70cc 100cc and 125cc with their full specification as well.
As we know that Honda is one of the famous Japanese public multinational corporation. Soichiro Honda Takeo Fujisawa is the founder of Honda and it was being founded at the date of October 1946. Honda is famous for manufacturing automobiles, motorcycles and power equipment's and some other electronic things. Honda is considered as the worlds largest motorcycles manufacturer since the year of 1959 and the worlds largest manufacturer of internal combustion engines as well. In Pakistan it has made a great name and mostly people use the bikes of this brand. It has the best quality in its products and the engine of bikes lives long life. There were many people who want to know about the Honda Motorcycles Models 2015 that can be get into this year. So have a look under here we are going to give you Honda bikes 2015 models in Pakistan.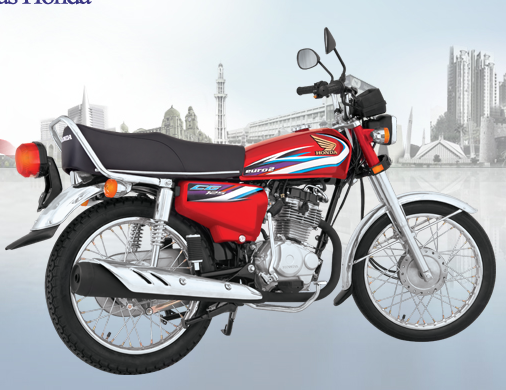 Click On Below Links to Check Complete Detail of Every Motorcycle
Honda 125 Details:
Honda 70 and 100 Details:
The above given table is having all the information of the new models of Honda 2015. You can have a look onto them and select the best bike for you. Honda has the Durable and Hi tec bikes but the above given are the best one for you. In Pakistan you need a bike that must be according to the roads and environment of Pakistan and there is no other best brand than can match your need in bikes. Keep connected with this page to get more latest updates about the Honda bikes 2015 along with their price and specification.