Previously, communication through SMS was considered a bit expensive. But, the new Telenor Talkshawk SMS Packages 2021 has changed this concept. Furthermore, depending on daily, weekly and monthly bases, this offer will public for users. Importantly, the charges of these bundles are within your range. One can say that they are much affordable as compared to the other. This connection is not only used by teen and youngsters, but it also fit for business and corporate side people too. One major thing to clarify is that Telenor Djuice SMS Packages are different from these Talkshawk bundles. So don't mix them in each other. And first of all sort out your connection that from where you can belong. Further, more detail of these bundles in below text.
Their daily bundle is so much cheap and less in cost. If you think that your balance gets run out in no less time then you can use this one. It remains valid for the single day and then you have to activate this package on the very next day.
Telenor Talkshawk SMS Packages 2021
First of all, we just need to clear this thing that Telenor Talkshawk SMS Packages 2021 are dividing into three different parts. So, a user has the option to choose any one among them.
Telenor Talkshawk SMS Packages Daily:
For one day user, this is one of the best bundle to subscribe. Moreover, the code to activate this daily offer is in below table.
| | | |
| --- | --- | --- |
| Number of SMS | Rate | Activation Code |
| 200 + 40 | 4.00 | *345*116# |
Telenor Talkshawk SMS Packages Weekly:
Then its weekly one that is also so much amazing and affordable. This is so wonderful! It is quite a convenient bundle and lots of people are availing it because of its convenience and price factor. One never needs to worry about a period of a week.
| | | |
| --- | --- | --- |
| Number of SMS | Rate | Activation Code |
| 1000 + 200 | 11.00 | Yet, the code is not available, so one will activate it via an online source |
Telenor Talkshawk SMS Packages Monthly:
Then here comes the monthly one! It is a huge one SMS bundle where you can have thousands of text messages in only Forty years. In short for 30 days, you can enjoy this unlimited texting and message up.
This is the best one because of more number of users like this one. This is equally good for short as the well long-term user, because of its suit.
| | | |
| --- | --- | --- |
| Number of SMS | Rate | Validity |
| 5000 + 1000 | 40.00 | 30 Days |
Telenor Talkshawk SMS Packages Activation Code 2021:
After dialing *345*363# these bundle will automatically transfer in your account.
Despite this few more options are also available, through which one will get a chance to get bundles of Five or Fifty days as well. Its all depends on your need that which will suit more on you.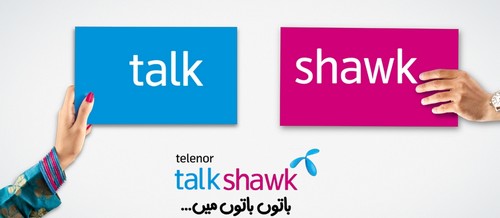 No doubt that the Telenor Talkshawk SMS Packages 2021 are so huge in size and made according to the demands of customers. They keep on bringing more exciting changes in their offers which are always loved by their customers. This is one secret behind their growth. In current competition, only those net worth survive who provide the best options for their users, and they will do it in the best way.